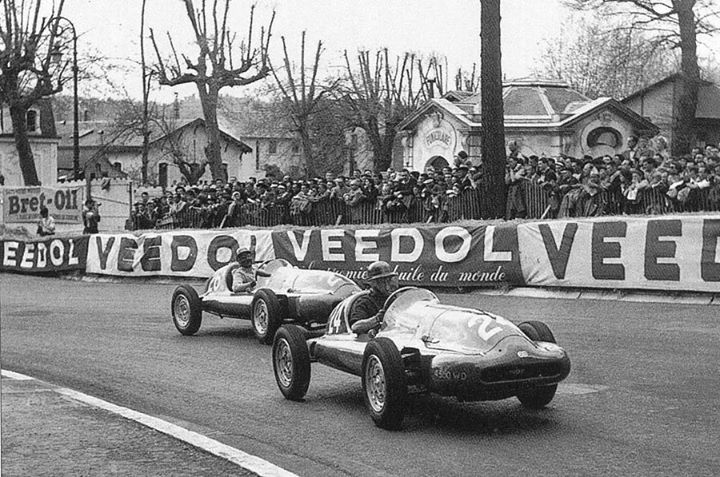 These are the 1955 F1 DB-Panhards at Pau in 1955. Possibly among the most useless cars ever to start a 1st class Formula 1 event! Charles Deutsch and Rene Bonnet founded their imaginatively named DB marque in the late thirties, and rapidly built up a reputation for building lightweight, small-engined sport racers. Usually with close attention paid to the aerodynamics. Citroen were the providers of the motive power for the early models, but from the late forties the brand became synonymous with Panhard's lightweight flat-twin unit (initially containing only 600cc), and it's accompanying Front-Wheel Drive transmission system.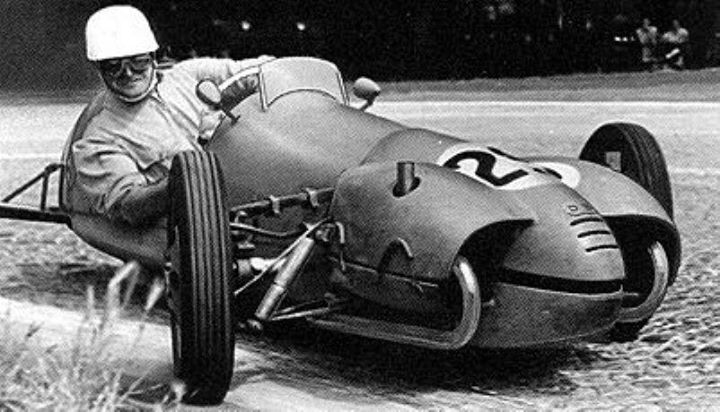 When the 500cc Formula 3 began, DB saw an opportunity to delve into single-seaters and initially their odd-ball FWD designs enjoyed. quite a degree of success. At least in France.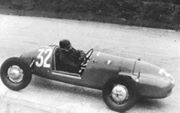 But the arrival of more conventional foreign equipment soon put an end to that source of pleasure. A twin engined Formula 2 car was tried next, which was about as effective as you'd have expected, before the company found. it's level supplying equipment for the one-make, Panhard supported, Monomil single-seater series.
The next step from there would clearly have to be a pitch at Formula 1. And for 1954, a new set of formula rules would provide the necessary stimulation. The new regulations were worked around engines of 2500cc. But there was also a little used provision for supercharged engines of no more than 750cc. A number of teams investigated the practicalities of this rule, but only two ever went so far as to build something that could actually move under it's own propulsion.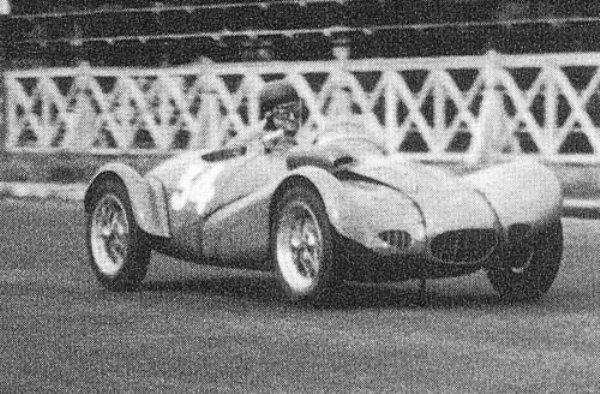 The first was a small Italian company called Giaur. They strapped their 750cc, Giannini designed, Fiat-based, "power" unit into a compact, but otherwise conventional, front-engined chassis. And took it to the Rome Grand Prix in 1954. It was cute; but slow and unreliable. And once back home from it's Roman excursion, would never see the light of day again. The second of course, were our old friends Rene and Charles. Taking the Monomil chassis as a starting point, they prepared a supercharged, 750cc version of the old Panhard flat-twin, and coupling it to the usual front-wheel drive arrangement, hung it out in front of the little "bolide's" front axle.
As with the Giaur, the concept was small and light, in fact it was only about half the weight of their conventional rivals, and it was hoped that this would make all the difference. But they hadn't done their sums. It may have been half the weight, but with only 87bhp (even supercharged!) it could only muster about a third of the power that the front-runners could rustle-up. Nevertheless, they pressed on earnestly with their dream, seemingly oblivious to the inevitability of their looming humiliation. Two of these devices were entered for the 1955 Pau Grand Prix. One of the non-championship highlights of the season. And the nominated conducteurs for the event were to be DB stalwart Paul Armagnac, and leading French rally-driver Claude Storez. And a sense of hopeful optimism was all pervading!
It wasn't long before the reality would hit home though. Hard-and fast! Had the cars been front-engined, rear-wheel drive, 2500cc, red and carrying Ferrari badges, they might have stood a chance. But they weren't, and they didn't. They qualified last and third from last (separated only by the almost unbelievably incompetent Mario Alborghetti in the unique and obscure Arzani-Volpini), and the phrase "off the pace" would barely have been considered adequate. But the DB "garcons" were, like many before and since, living the Formula 1 dream. And come race day they would proudly take up their rightful places on the grid. When the flag dropped, they watched their rivals speed away (all except Alborghetti who couldn't even keep up with the DBs!) and would only see most of them again as they were getting themselves lapped. Which would be often.
For a while DB's best-efforts chugged around making their own race amongst themselves, until Claude Storez could stand it no longer, and threw in the towel. One of the few cases in history of somebody retiring from a Grand Prix out of sheer embarrassment!
Paul Armagnac though, was made of sterner stuff. And saw it through to the bitter end. Finishing in a secure last place, having been passed by the winner Jean Behra, in his factory entered Maserati 250F, no less than 16 times! Mario Alborghetti meanwhile, had topped an already unsatisfactory afternoon, by seizing the opportunity to break free of his Earthly bonds, after clashing with a lapping rival at the hairpin and blundering heavily into the surrounding architecture.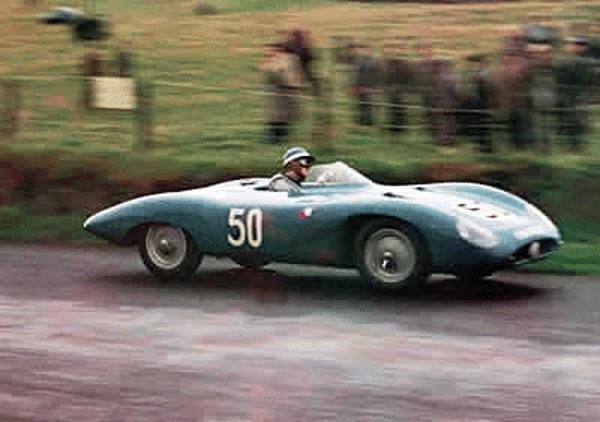 Not surprisingly, DB's Formula 1 experiment was never repeated. And the car's only enduring claim to fame today, is that it's the only front-wheel drive device ever to have actually raced in a post-war Grand Prix. Albeit a non-championship one. Other than the Monomil project, and a brief flirtation with Formula Junior in the late fifties, DB would from now on direct the bulk of their resources towards sportscar racing. And it must be said, that in the 750cc category, they would reign supreme for most of the decade. Even winning a round of the World Championship outright, when someone decided to run the 1954 Tourist Trophy as handicap event.
Eventually though the ambitions of Monsieur Deutsch and Monsieur Bonnet would diverge. And they resolved to go their separate ways. Each man would start a new team of his own. And showing the same level of inspiration that came up with the DB name, Charles Deutsch elected to call his company CD. While Rene Bonnet would go one imaginative step even better. And called his outfit Rene Bonnet!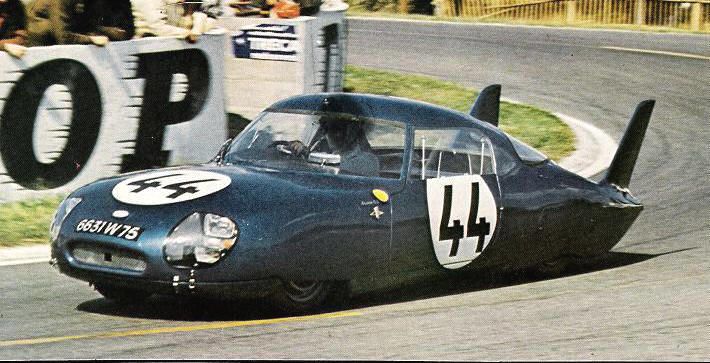 CD would carry on in sportscar racing, pretty much from where DB had left off. Building small-capacity, aerodynamic coupes. But benefiting from a new alliance with Peugeot for their motivating forces. Rene Bonnet meanwhile pursued his single-seater ambitions. Dabbling in Formula Junior and Formula 2, with typically unsatisfactory results. In fact his only real sense of accomplishment would be derived from a surprisingly well received mid-engined sportscar called. the Djet, that he'd developed as a sideline.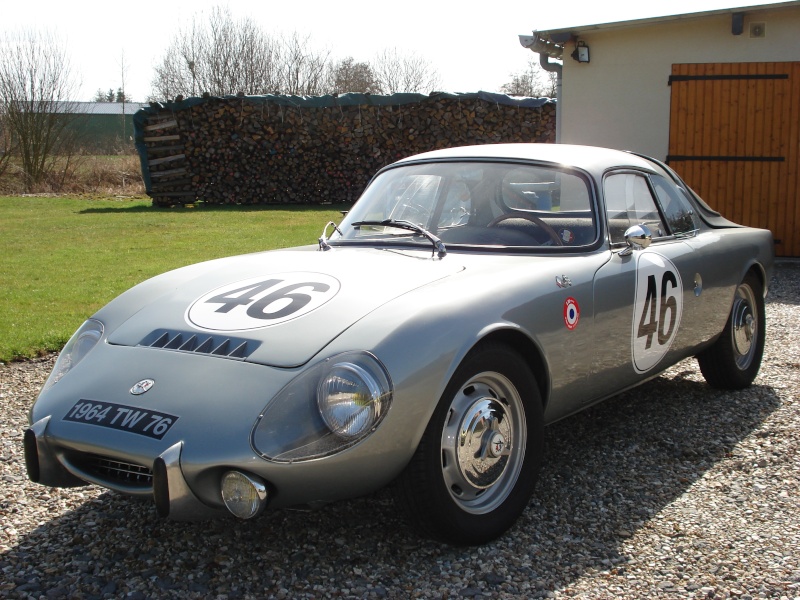 Neither man's brand would survive the sixties though. And to be honest, they were not really missed. But Rene Bonnet's concern would at least leave us a bit of a legacy to remember it by.
One of Rene's financial supporters had been a chap called Michel Chassagny. Who, having made his fortune from a successful aerospace business, was now looking for new challenges.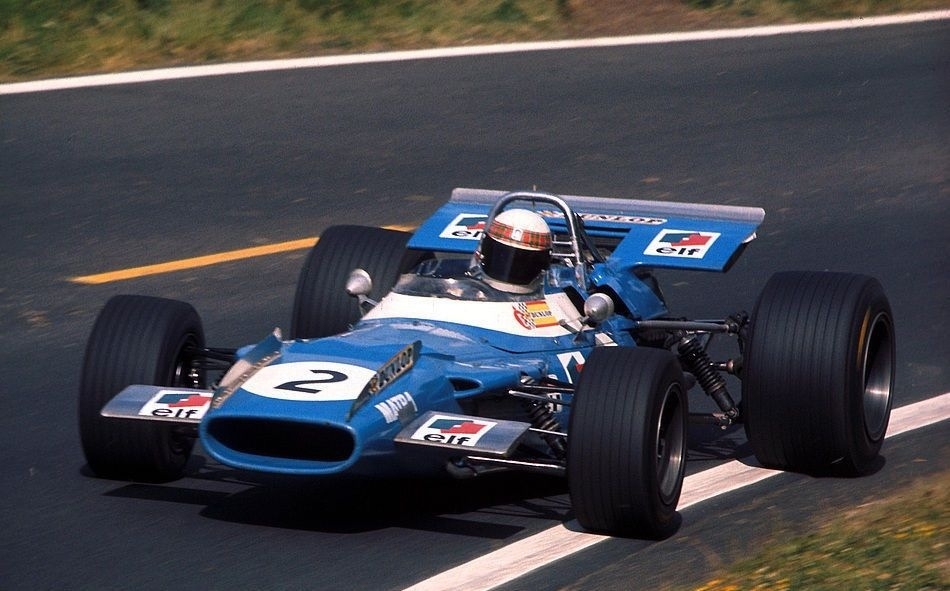 Michel was, like many others, greatly impressed by Rene Bonnet's Djet project and fancied his entrepreneurial chances in the automotive world. To the extent that when closure loomed upon the little outfit in 1964, he decided to step in and take it over. His first action as the new owner, would be to take the team under the wing of his aerospace company. And rename it correspondingly....Matra.