To start the ball rolling here is Chaps Number 1 featuring Felice Bonetto who was rarely seen without a pipe and with a face like that you can see why they called him The Pirate. We also feature Clemente Biondetti and Paul Pietsch
01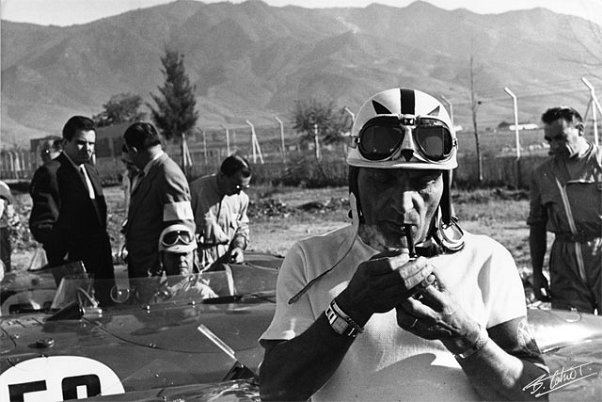 Felice Bonetto. Rarely seen without a pipe and with a face like that you can see why they called him The Pirate. Bonetto was a fearless competitor who took no prisoners and was possessed of so much courage that some of his racing exploits placed him in the category of the foolhardy.


02


Felice once again. Showing excellent technique. Read more about the man here


03


All drivers should look like this. Clemente Biondetti. A pre-war Alfa Romeo star, photographed in 1951, when he was still racing in F1.


04


An interesting photo showing Alberto Ascari's moment of integration with the harbour at Monaco in 1955.


05


German driver Paul Pietsch and his Alfa Romeo enjoying the kind of moment that many modern drivers simply don't understand. Nurburgring 1951.