Major Theodor Weissenbergerr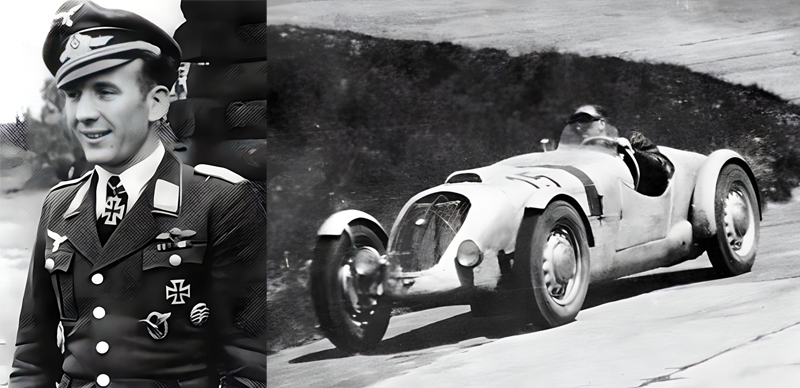 ---
Major Theodor Weissenbergerr wasn't really all that popular amongst the allied aeronauts of WW2.
13-Feb-23 historicracing.com
Versed in the effective operation of Willy Messerschmidt's 109, twin-engined 110 and jet-propulsed 262 models, Theodor flew more than 500 combat missions over the Arctic, Eastern and Western fronts. And presided over the demise of his rival's machinery on exactly 208 occasions. During the Normandy Landings alone, he took out 25 planes in just 26 sorties. Including, on one particularly productive roll, five P-47 Thunderbolts in a single day's work! He even shot down 15 railway locomotives!

Despite Theodor's obvious prowess though, his casual attitude to military matters limited his career prospects. And post-war he looked to other media for his fix of thrills-and-spills. Like motor-racing. Competing strictly as an amateur, Theodor took his BMW "Eigenbau" (the German equivalent of the English "Special". "Eigenbau" has occasionally been mistaken by past authors as an actual race-car manufacturer!) to the 1950 Eifelrennen classic, at the infamous Nurburgring.

Luckily, this picture was taken of Theodor on the opening lap. Luckily, because he didn't take part in the second. Since having survived the greatest war in history, at some of the very sharpest of all its ends, Theodor Weissenberger had rolled his outfit out of contention. And himself right out of the picture....