George Eyston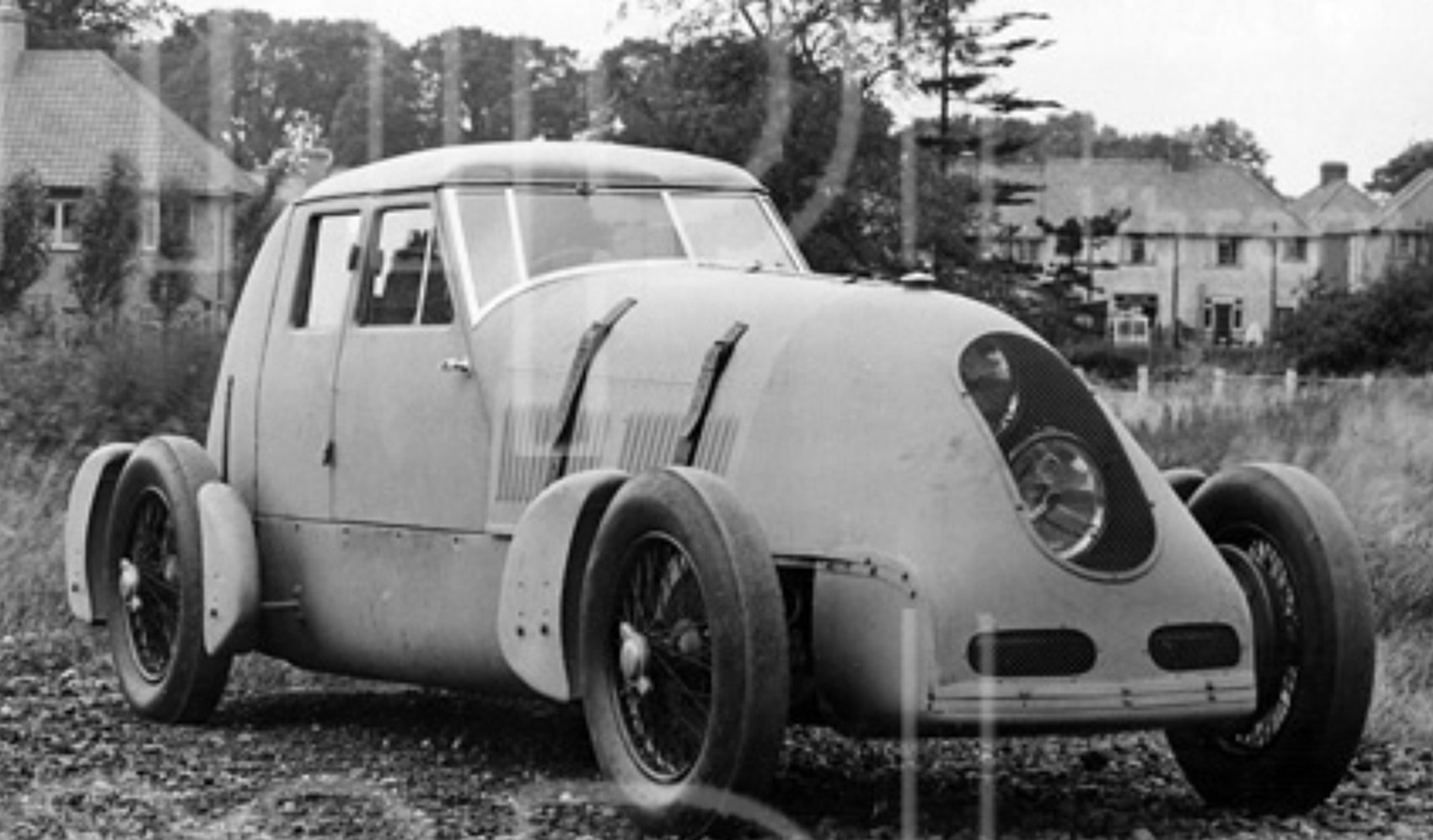 ---
When George Eyston wound down his circuit racing activities in the early 1930s, to concentrate more fully on automotive record breaking, he was to become, very likely, the most prodigious breaker of said records that the world of individually contained, mechanised conveyances, has ever seen.
10-Aug-22 Chris Bowen
And in 1933, inspired by some similarly minded American activists, he decided to turn his statistical attentions to the works of one Rudolf Diesel. To kick things off, George had first to persuade the FIA to create some actual record categories for diesel devices. Since none, so far, existed. There followed then, an urgency to put together some suitable transportation.

An approached was made to those Southall based, lorry and bus building buggers, The Associated Equipment Company, hereinafter to be known as AEC. And having been loaned one of their home-grown, 9-litre, 6-cylinder, omnibus units. George immediately set about installing the oily monster into a handy, Chrysler built chassis, that he just happened to have lying around in his shed. Before shipping the results off to the well-respected coachbuilding firm of Vanden Plas. Who draped the whole show in a dramatic, fabric-covered, closed saloon body of a suitably swoopy ilk.




Now officially titled the AEC Fuel Oil Safety Special (in difference to the perceived benefits of not carrying around a tank full of highly explosive petrol!), but already better known, because they'd decided to paint it black, as Black Magic (George's record cars were often well named; including The Magic Midget, Thunderbolt and, best of all, The Speed of the Wind!), George paraded his new toy before the discerning motoring press, on a rainy autumnal day at Brooklands.

Before setting up camp at Montlhery (with Brooklands the subject of strictly enforced noise limits, including a blanket ban on night manoeuvres, its unrestricted French equivalent, sited just to the south of Paris, was usually the long-distance runner's, record breaking venue of choice) the following spring.

Once the AEC got going, the records soon began to tumble. That was until one of George's co-drivers, Bert Denly (racing journalist Tommy Wisdom was the other), binned the whole shebang. When a front-wheel fell off in the midst of a concerted pitch at the 24-Hour record.

After that, George lost interest in Black Magic for a bit. As other projects took priority. But following a rebuild and some modification, they reconvened at Montlhery with renewed vigour in 1936. And this time there would be no blunders.

With the AEC crew knocking-off, in a typically Eyston inspired sequence, new and largely unopposed class records for the Kilometre, the Mile, 50 kilometres, 50 miles, 100 kilometres, 100 miles, 200 kilometres, 200 miles, 1000 kilometres, 1000 miles, 2000 kilometres, 2000 miles, 3000 kilometres, 3000 miles, 6 hours, 12 hours and finally, despite the over-stretched Chrysler frame demonstrating signs of imminent, and terminal, structural failure, the elusive 24 hour marker. Taken at an average speed of 97.06 mph.

Not at all bad for the Board-and-Easel, from a London Transport Uncle-Gus!