Until the arrival of the Alonso boy, this chap was the most successful Spanish Formula One driver.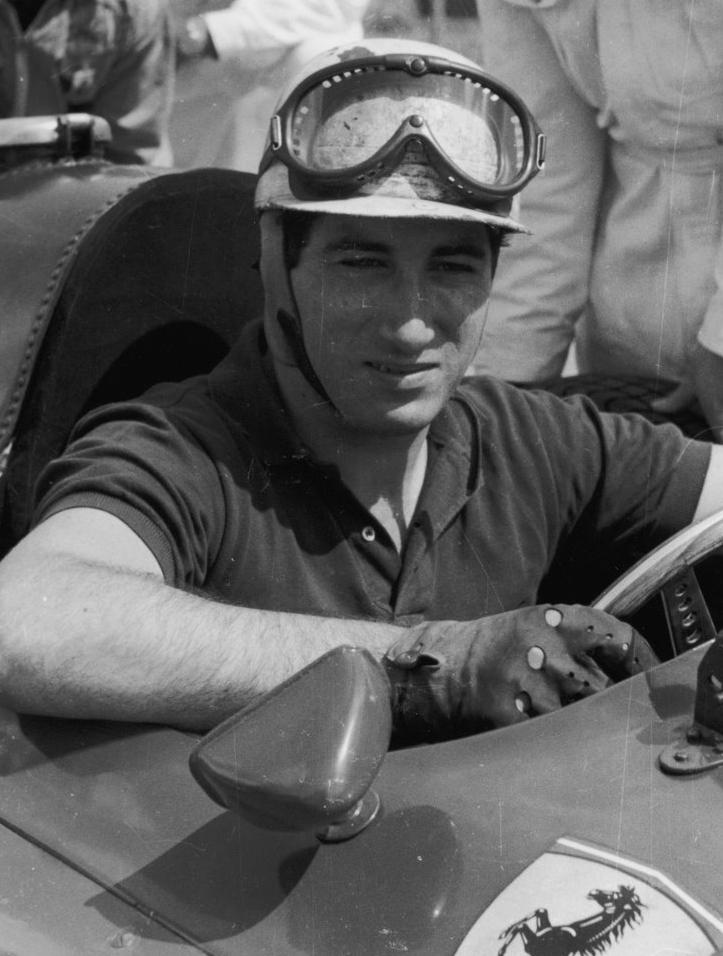 ---
Alfonso Antonio Vicente Eduardo Angel Blas Francisco de Borja Cabeza de Vaca y Leighton, Marquese de Portago (and if you don't know what Cabeza de Vaca means, it's well worth looking it up).
20-Sep-22 Chris Bowen
Known more usually as Alfonso de Portago. Or "Fon" to his friends. Wealthy beyond our most fevered dreams, our man had little to do with his time, and his money, but to dabble in chappish activities like, bobsleigh racing (Olympic Games), and horse racing (Aintree Grand National), before fate would inevitably steer him, and his money, towards the more gentlemanly sport of motor car racing. And, while Alfonso would never be an actual Grand Prix winner, his talent was sufficiently obvious that only a year after taking part in his first ever car race, he would be making his Formula One debut at the personal invitation of non-other than Enzo Ferrari himself.

So, with everything going so well, the inevitable conclusion would be of a typically forgone nature. On the 1957 Mille Miglia, approaching Mantua, well into the race, His Excellency took it upon himself to embark on an sudden, unscheduled, and definitely unauthorised, diversion into the Italian countryside. The resulting reduction in the planet's population did not go down at all well with the local authorities.

Amongst those that unexpectedly found themselves on an unrequested boating adventure across the Styx, were the good Marquese himself, his co-driver and a whole bunch of formerly content Italian spectators. All sporting surprised expressions. The Italian government were persuaded that driving racing cars, for twelve hours non-stop, over a thousand miles of questionable public roads, no longer sat well with their plans for enhanced public health. And so it came to pass that the Mille Miglia found itself placed firmly in the cardboard box marked 'Stupidly Dangerous Motor Races'.
Drivers linked to this article