A Day at the Palace!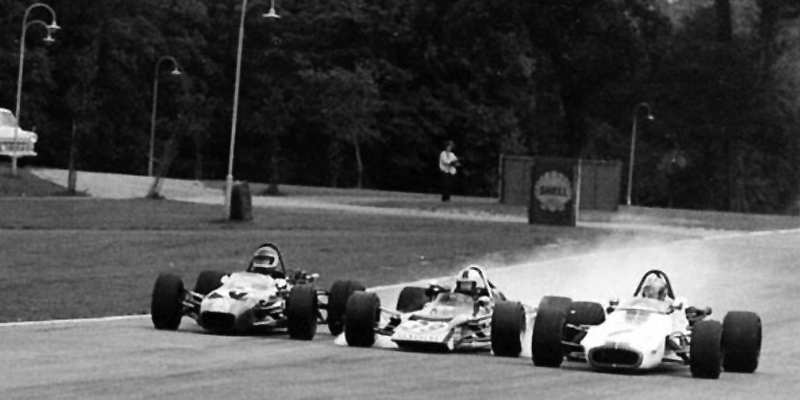 ---
Now then, you lot! Imagine it's the 10th September 1971 and the very occasion of the Iberia Airlines Trophy gala for Formula 3 cars at Crystal Palace. Colin Vandervell (son of Vanwall creator Tony Vandervell) is leading his Brabham into the North Tower section on the first lap, but's left room under breaking for future World Champion Jody Scheckter to slip his works-entered Merlyn down his right side on a very tight line. Australian Dave Walker meanwhile, the 1971 British F3 champion-elect, has made a late shout to fill the gap between them for the glory of Gold Leaf Team Lotus. Let's play the Intro, then…
23-Sep-22 Chris Bowen
Annnnd, the Outro!


Motor sport reached the south London park of Crystal Palace, just seven miles from Big Ben, on the 5th May 1899 in the form of a series of controlled tests for motor cycles and cars, though the circuit didn't actually open until 1927. When the Crystal Palace itself was still standing.




And racing went on there 'til the mid-seventies. When the last international, single-seater event to visit, was the 1972 London Trophy. A round of the popular European Formula 2 Championship.




Jody Scheckter ironically, won it. His only F2 victory. In the neat, but difficult little McLaren M21 (which evolved into the Formula 5000 Trojan T101).




But Mike "The Bike" Hailwood, got the fastest lap that day. In his 1972 Championship winning Surtees.

And at over 103mph (166kph), it stands thus forever. Part of the old track is occasionally still used for sprint racing. But mostly now, it's a magnet for contemplative, Sunday strollers. And its lanes no longer roar from the desperate labours of Grand Prix legends.




It was also though, the un-credited setting for another much-celebrated display of Englishness. Michael Caine's "You're-only- 'sposed-to-blow-the-bloody-doors-off" line, from the Italian Job!