Ukyo Katayama rescued from Mt Fuji on Friday 18th December 2009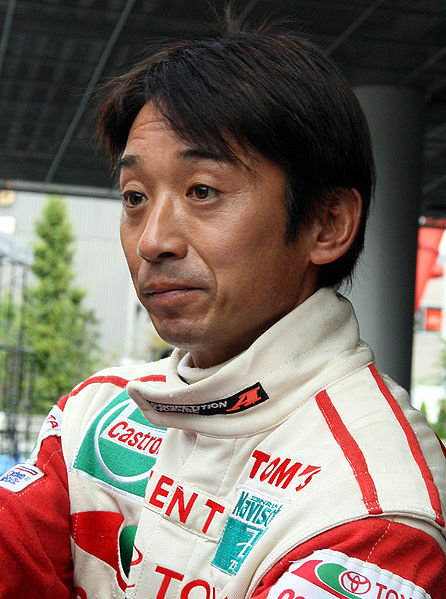 ---
On Friday December 18, Katayama was reported missing whilst climbing Mount Fuji with two friends. Temperatures on the 3,776-metre mountain had dropped below minus 25 degrees Celsius before dawn on Friday. They had pitched their tents at around 2,750 metres but when they blew away, they were at the mercy of the elements.
20-Dec-22 historicracing.com
Katayama was found alive at around 2,200 metres while attempting to make the tricky descent, but his two fellow climbers both perished. the climb was part of the preparations for an expedition to the South Pole.




While Katayama is often remembered for spinning and crashing his way through six seasons in F1, and whose cash, rather than ability, got him there. That is not entirely correct. Katayama was tough, eccentric and popular. He had an unshakeably sunny disposition and a self-deprecating sense of humour, and, for one seaon back in 1994, he mixed it with the best.

Born in Tokyo, he entered the world of motor racing as a mechanic at the Tsukuba Circuit in 1982, switching to racing in Japanese FJ1600 (Their equivalent to Formula Ford using Honda Civic based Mugen MF318 engines) in 1983, taking the title the following year. He graduated to Japanese Formula 3 with Nissan Hasemi Motorsports in 1985, finishing sixth.

In August he headed for Paris and enrolling at the Winfield Racing School at Paul Ricard and for 1986 he stayed in France racing in Formula Renault, however midway through the season he crashed badly at Clermont-Ferrand, breaking his neck and both legs.

He made a full recovery and in 1987 returned to race in French Formula 3 in the unfashionable Duquesne Formula 3 car, with a best finish of ninth at Pau. At the end of the year he returned to Japan moving up to the Japanese Formula 3000 Championship with BA-TSU Racing for 1988. As well as the F3000 drive he raced at le Mans for Courage. Fortunately emerging unscathed when he crashed his Cougar C22 Porsche over the barriers and into the trees.

In 1989 he switched to racing in the Japanese Touring Car Championship, winning the title with Cabin Racing in 1991.

He made his F1 debut with Larrousse in 1992 at the South African Grand Prix. He didn't trouble the score sheets that year, the highlight of his season being a good run in Canada, getting up to 5th before his engine let go. He ended the season with two 9th places as his best results.




After a difficult year with Tyrrell in 1993, he showed what he was capable of with the right equipment in 1994, consistently out qualifying his team mate, Mark Blundell. Unfortunately mechanical unreliability, coupled with a number of off track excursions, limited his finishes however he did score points in Brazil (5th), San Marino (5th again) and at the British Grand Prix (6th).

In sportscars he joined Toyota and at the end of his F1 career in 1997, he also drove for them in the Japanese GT series and at Le Mans, finishing second overall there in 1999, winning the GTP class.

It later emerged, once he had retired from Formula One, that in 1994 he was diagnosed with cancer in his back. While this was not life threatening he did not announce it as he didn't want sympathy or a reason to make excuses for any poor performances.

About this time he became interested in mountaineering. His goal was to climb Mount Everest without oxygen. In 2001 he climbed the world's sixth-highest mountain, Cho Oyu, and in 2002 he made it to the southern summit of Everest. 2002 also saw him embark on a series of attempts to win the Paris-Dakar Rally at the wheel of a production-based, diesel-engined Toyota Land Cruiser 4x4. On December 1, 2006, he climbed Manaslu, the eighth-highest mountain in the world, after an unsuccessful attempt in 2004.