Mallocks!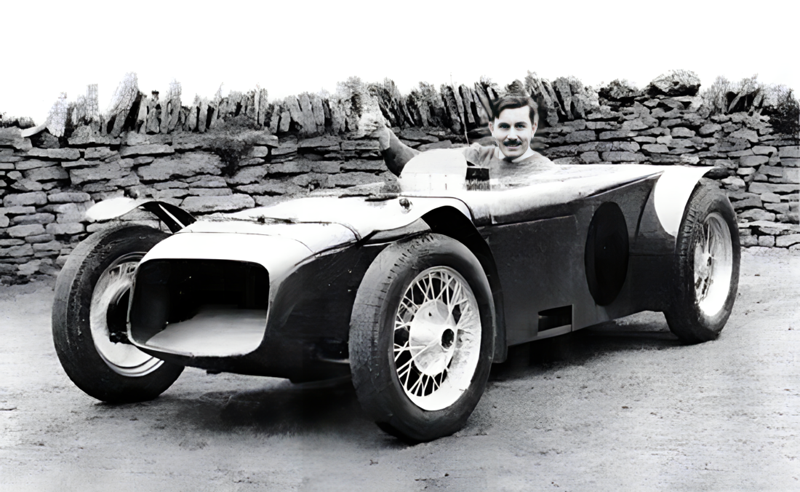 The Mk1 Mallock with the man himself at the wheel
---
Back in 1958, Arthur Mallock first came up with the idea of building a low-cost, but properly engineered racing car that could give a driver on a limited budget the opportunity of taking part, without embarrassment, in the popular new Formula Junior category. He called his creation the U2, as in "You too" can go motor-racing.
18-Jan-23 historicracing.com
It was an immediate success, and perfectly fulfilled its creator's intentions. The Mallock U2 wasn't going to frighten the professional drivers with their Lotuses, Coopers and Brabhams, but that wasn't the point.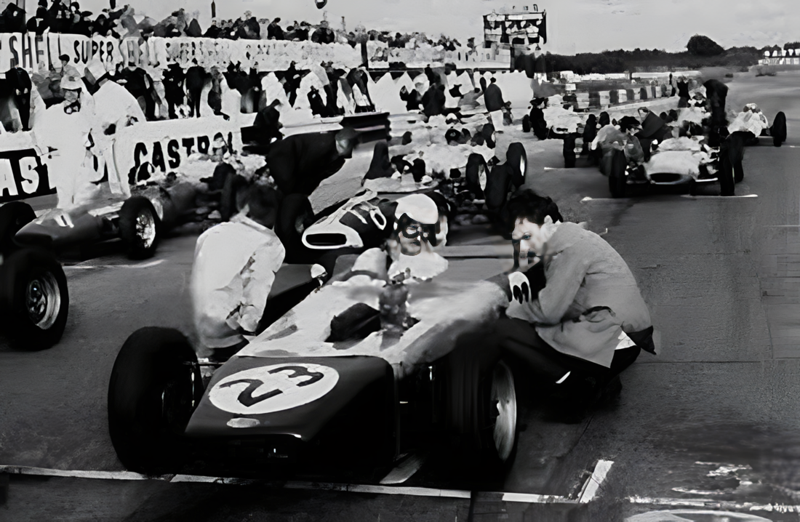 Here's Arthur of-that-ilk, about to start a Formula 2 race at Snetterton in 1967

When Formula Junior began to fade in the mid-sixties, Arthur began to seek out other avenues where his design could shine. A sportscar version was tried (despite their appearance, U2s were normally strictly single-seaters) and even a one-off road car, but neither of these ideas were pursued.

Formula 3 was reintroduced by the FIA in 1964, so Arthur had a go at that. But the peculiarly British category of Clubman's racing, possibly the only racing category in the world that actually required it's competitors to drive front-engined single-seaters, was crying out for a car like the Mallock U2, and there, as well as in hillclimbing, Arthur's baby would find its perfect and perpetual niche.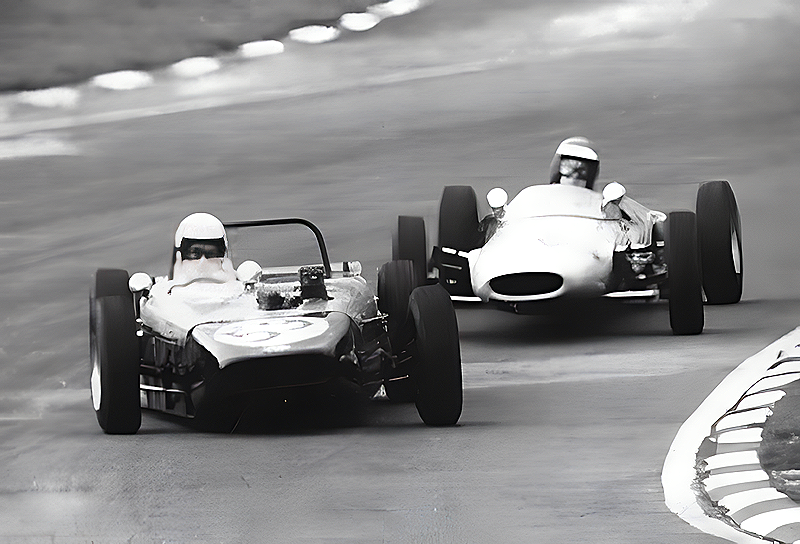 The Formula 2 spec Mallock Mk6

But there would still be opportunities to mix-it with the big-boys. In 1967, Arthur embarked on a season of Formula 2 racing, it would be the last time that a front-engined car would ever race at this level of international single-seater competition.

As always, there was little hope of worrying the regulars, but Arthur held his end up and the adventure did no harm at all to the Mallock mythology.

At the Crystal Palace meeting that year, a second F2 U2 entrant turned up. Hoping to give the opposition a good caning, it was non-other than Max Mosley, driving a spanking new car of his own.





The Formula 3 Mk11B with Ray Mallock at the wheel.

Mallock never returned to F2, but in 1971 and 72, Arthur's son Ray drove a U2 in British Formula 3 races. And later, in 1976, a Formula Atlantic car was built, but the idea was not followed through.

The Mallock U2's last appearances in mainstream single-seater racing came in the early eighties when Ray's brother Richard raced a bright orange Formula Ford version. And it was still able to hold it's own as a reliable mid-fielder over twenty years on from it's original conception.



This is the Mallock Mk35 (They are about to launch the Mk37 for 2023)

Several hundred Mallock cars have been built to date, and today you can still go along to Mallock Sports and buy yourself the latest evolution of the U2 theme, the Mk35D.

And as well as being the last company in the world to compete with a front-engined design in major single-seater racing, it is thought that they are also the third oldest company in the world with a continuous history of building thoroughbred racing cars of any type.

Only Lola (just) and Ferrari have any claim to have done it for longer.