GRAHAM HILL DUTCH GRAND PRIX 1964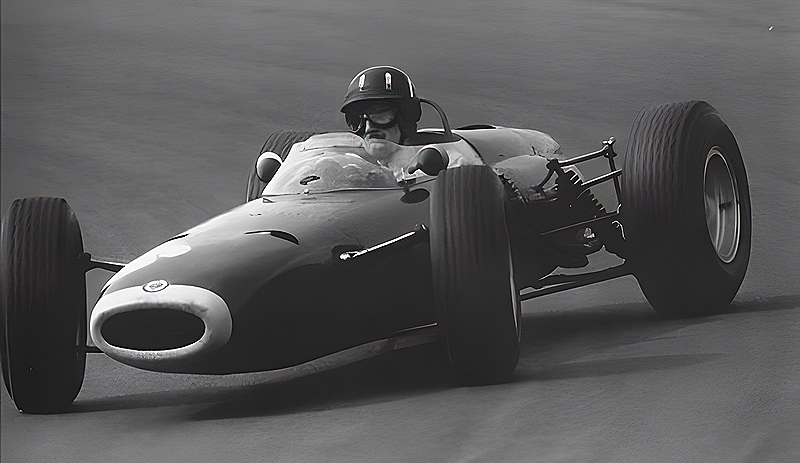 ---
Here we see Graham Hill assuming the correct position for proper chaps at Zandvoort in 1964 with the BRM P261.
19-Jan-23 historicracing.com
The 80-lap race was won by Jim Clark, starting from second he took the lead off the start and continued to pull away throughout the race lapping all but John Surtees who finished 2nd, 53.6 sec behind the flying Scott. Hill came home fourth.