The 1967 Daf Formula 3 car.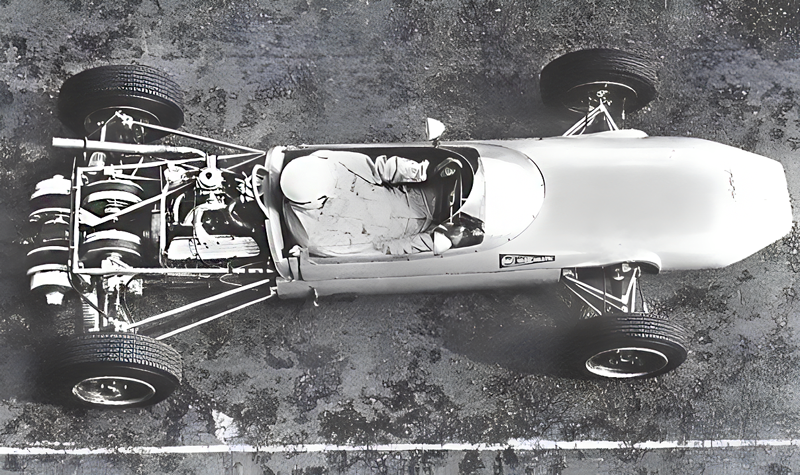 ---
The clue here is in the rubber straps that cling snugly and taughtly around his exposed back-end. This is the 1967 Daf Formula 3 car. And I know what you're thinking, but actually, it wasn't that bad at all.
19-Jan-23 historicracing.com
The project began in 1965 as a serious effort to promote Daf's Variomatic transmission system. At first they used an unfashionable Alexis chassis, then a Brabham, before building their own bespoke, but Brabham influenced, car. The running of the team was entrusted to Racing Team Holland, so orange paint would clearly play a big part.

The drivers were Englishman Mike Beckwith and Holland's future double Le Mans winner Gijs Van Lennep (the first person to score an F1 Manufacturer's Championship point for Frank Williams), and in the course of the programme they actually managed to score a total of four outright race wins between them. One at least, with Beckwith at Brand Hatch in 1967, was against top-class opposition.

For 1968 they adapted a more promising Tecno chassis to the job. But the moment had gone, dispirited by the sniggering and smirking of their rivals, the project was allowed to fade quietly away.