Jochen Rindt delivering a master class of wet weather power sliding in 1969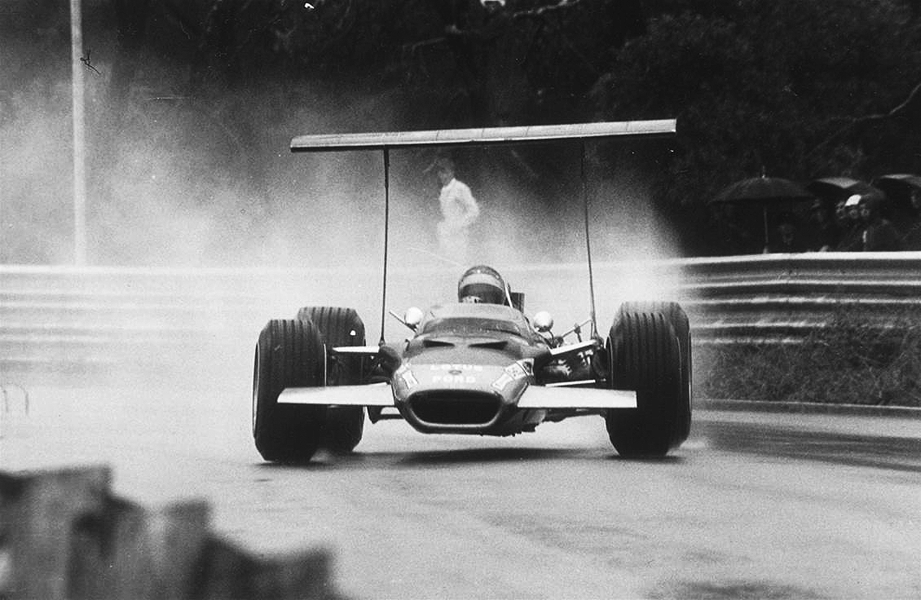 Australian Muscle Car Magazine
---
Jochen Rindt delivering a master class of wet weather power sliding in 1969 on his way to winning the last 'F1' Tasman Cup race at Warwick Farm.
31-Jan-23 historicracing.com
Spectators, that were prepared to brave the rain, were rewarded with the incredible spectacle of Rindt constantly sideways in the 2.5-litre Lotus 49B - Cosworth DFW V8.

The F1 era of the Tasman Cup ended that year and from then on racing switched to Formula 5000 but, as spectacular as the 5.0-litre V8-powered cars were, it wasn't the same. The F1 drivers stopped participating and it was also a time of transition in Australian motorsport as saloon car racing began to rival single seaters as the most popular category. Today the most widely watched motorsport category is Supercars, especially at the Bathurst 1000.