Helmer Carlsson-Alsed
18/12/1909 - 17/6/2005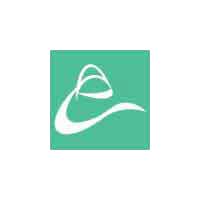 One of the top Nordic pre war drivers, Carlsson raced in GPs and ice races in Sweden and Finland with good results and was expecially showed his abilities in local hill climbs. Son of a farmer, Helmer Carlsson was born in Sunnerskog, Alseda near Vetlanda in south east Sweden. In the late 30 he changed his name to Alsed.

Technical minded, Helmer started working in his brother Bertil's workshop at the age of 15. Later Bertil represented FIAT in Sweden.

After moving to Västerås in 1927, Helmer started racing in 1933 with a De Soto. He had a DNF at the 1933 Swedish GP and then switched to Ford in 1934. The same year the "Västerås Racer Kompani" was founded, a racing team with Bertil as organizer and Helmer, the Westerblom brothers and Karl Rolander as drivers . The team raced Amilcar, Ford and Anzani.

In 1935 a ex-Björnstad Bugatti T35C was added to the team and in 1936, Widengren's monoposto Monza. After having decided to get married Helmer retired from GP racing after the 1938 season but continued rallying and hill climbing. Raced a Fiat 508c after the war before retiring for good in the late 40s.


Info supplied by Bengt Alsed