Trevers Walklett
20/4/1924 - 5/1/2000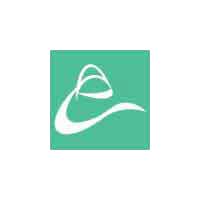 Born in Reading, Trevers Walklett spent much of his childhood on his family's farm in Kent. He was badly wounded fighting with the parachute regiment in France during WWII.

In 1958 he founded Ginetta with his brothers Bob, Ivor and Douglas. They began as agricultural manufacturers and developed their racing business from what started as a hobby.

Trevers joined his younger brother Ivor to pursue a career in racing cars and started the Ginetta car club. With Ivor designing, Trevers took on the mechanical side. It paid off with huge success in the 1960s with the Ginetta G4, G10, G12 as well as single-seaters.

When the Witham-based company was sold in 1989, Trevers did not remain in retirement long, being persuaded to launch DARE UK LTD (Design And Research Engineering) with his son Mark and Ivor in 1992 at West Mersea.

Manufacturing many of their classics models, they also created several new designs including the DARE DZ concept car that was launched at the 1998 Motor Show. In recent years, they have diversified and have been involved in making a 14-ft high copper tree-fountain as well as a range of classic Porsche body panels and automotive themed furniture.