David Arthur Gaines
20/1/1963 - 16/5/1990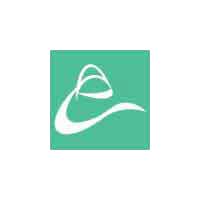 Gaines, from Goldston, N.C., was an engineer with an electronics firm in Goldsboro, N.C. He raced on dirt tracks for approximately three years before running on asphalt ovals the last two years. He had won three races and finished second 11 times in his career.

David Gaines was from Goldston, North Carolina was an engineer with an electronics firm in Goldsboro. He had been racing for five years on dirt tracks and short asphalt ovals, taking three wins and eleven seconds, before he switched to NASCAR's Limited Sportsman Division, a low budget series for new drivers to gain experience on NASCAR's high speed circuits.

That general inexperience proved fatal for Gaines on the Charlotte Motor Speedway's high speed oval. Gaines had slowed because of a crash involving two other cars, but was hit from behind by another car. Gaines' car stopped in the middle of the track and was then hit by Steve McEachern's car going at full speed as he had not seen the yellow lights. The impact killed Gaines and McEachern was taken to University Memorial to undergo surgery on his left hand that was injured when his car rolled twice after the impact.


hr