Bill Boyd
12/8/1915 - 18/2/1984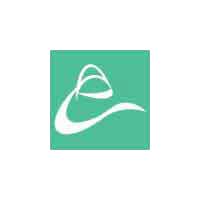 Bill Boyd started racing in 1934 during the Great Depression and raced extensively all over the USA until 1961. Bill Boyd died 38 years ago, he was 69


Born in Kentucky, William Myscal Boyd was a racing driver who started his career in 1934 during the Great Depression, racing a Frontenac.

About this time the first midget races were held and Boyd found that he could make a living driving them.

In 1938 Boyd moved to Pontiac, MI and set up a business-selling racing parts on Lexington Ave.

He raced the Banamon Dearborn Offy in 1939, taking the West Virginia title, and in 1940 he won the B Championship at Cleveland's Sportsman Park. In 1941 he won the Ohio Championship, taking a fine victory in the 100 mile feature race on October 12th having started well back in the field

He joined Johnnie Wohifiel, one of the top midget drivers and team owners, in 1942 but, with war on the way, racing went on hold.

With the resumption of racing after the war, Boyd finished second to Tony Bettenhausen in the 1945 National Championship at Toledo's Fort Miami Speedway.

He proceeded to race on just about every track in the USA racing in IMCA, CSRA, AAA, and USAC.

His career nearly came to an end in 1947 at the Municipal Stadium in Cleveland, Ohio. Boyd crashed breaking his legs in 14 places, sustaining 3 broken vertebrae, his left shoulder broken in 2 places, concussion and internal injuries. His stomach was punctured, a kidney torn and his liver damaged. The crash also knocked out all his teeth out and damaged a nerve in his right eye.

Enough to put most people off racing, after recovering, Bill returned to racing midgets. In the early 1950s midgets were losing their popularity and Bill raced sprint cars. He tried to qualify for the Indy 500 twice. In 1951 he crashed during practice, and in 1953 he failed to post a quick enough time. He made a couple of attempt to qualify for other AAA races, his last being at Milwaukee in 1954, once again failing to make the grid.

He moved to California in 1956 and finally hung up his helmet for good in 1961.


hr