Ed Madden
30/1/1885 - 17/6/1940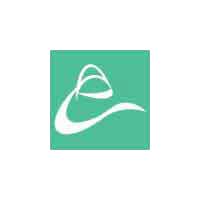 A test driver for the Interstate Auto Company, Madden drove in the 1913 Indy 500 as relief for Harry Endicott. Ed Madden died 82 years ago, he was 55


Born in Rockford, Illinois, USA, Ed Madden was a test driver for the Interstate Auto Company where he met up with Harry Endicott. Together to entered the Indy 500 in 1913 driving a six cylinder Nyberg, called the Red Devil due to its red paintwork. They drew a starting position of 10th and made a good start with Harry driving. Ed took over for a few laps before handing back to Endicott. Unfortunately on the 23rd lap the gearbox seized.

In July Ed entered the AAA race on the dirt oval at Columbus, Ohio. He qualified the Nyberg on pole and in the race drove steadily to finish second. He was due to race again in August at Elgin but the Nyberg broke in an earlier race with Harry driving.

Following Endicott's death in September while practicing at the Jackson Legion Fairgrounds in preparation for an exhibition race, Madden stopped racing. He continued to work in the automobile industry for the Ames Auto Company in Kentucky before moving to Flint, Michigan where he worked as a service manager.

He then became a maintenance supervisor for a beach erosion project until his death from a heart attack.


hr