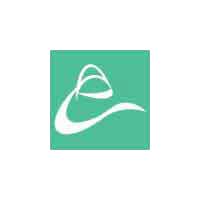 Mike started racing in 1960 with a Turner GT before moving up to F3. Later drove for Team VW Great Britain.


Mike started his racing career in 1960 with a works prepared Turner/Cosworth Grand Touring Car, participating in club racing with some good results. Mike then joined a partnership and raced F3 for "Totteridge Racing Partnership".

Due to a serious road accident he had to withdraw from racing but he remained active in the sport, buying out his partner and owning and running the F3 Team, "Mike Haysey - Totteridge Racing" for two years. He was also an RAC Scrutineer and RAC Steward.

In 1966, after some trials at Silverstone, he was offered a drive with Team VW Great Britain, teaming up with Nick Britten, (then British Saloon Car Champion) and Jenny Nadin. They raced throughout the UK and Europe for three seasons with excellent results. Mike won the, "International North Sea Trophy" race in Belgium, winning by 38 seconds.

After the team was disbanded, he drove for Ardox Racing and Danbury Conversions. For the 1973 season he had negotiated with Paul Raymond, (of Raymond's Review Bar) to drive an F3 under the banner of "Club International". Unfortunately the magazine was confiscated by customs (they considered it as soft porn) and banned it for six months. When it returned to the shops it was a sell out and Paul Raymond decided that he didn't need the extra publicity from sponsoring the car!

Mike now runs his son's Kart Team, "MHA Motorsport" to remain active in the sport.


BRDC