Beat Fehr
0/0/1942 - 18/6/1967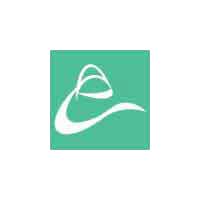 Beat Fehr was a Swiss racing driver who was killed in an Italian Formula 3 race at Caserta while running down the track to warn oncoming drivers of the blocked track around a blind bend. Beat Fehr died 55 years ago, he was 25 , He would have been 80.


Claude Beat Fehr was a Swiss racing driver, born in Zurich. He started racing in 1963, and raced in several marques, including Alfa Romeo, Cooper, and De Tomaso, before buying a Brabham from fellow driver Jürg Dubler.

He was killed in an Italian Formula 3 race, the Gran Premio Automobile di Caserta at the La Reggia track.

On the 7th lap of the final, the Brabhams of Andrea Saltari and Beat Fehr touched at the end of the straight just before a blind right hand corner with severely limited visibility. Beat's car ended up in the middle of the track. Both Saltari and Fehr escaped unhurt. Then Franco Foresti in a Lotus 32 arrived at racing speed, slid on oil from the accident and crashed into a pole followed by Jürg Dubler's Brabham who also crashed trying to avoid Fehr's wreckage. Fehr managed to get out of his car and went to warn oncoming drivers of the damaged cars partially blocking the track ahead.

Geki (Giacomo Russo), who was running in 3rd position behind Brambilla and Antonio Maglione, arrived on the scene, lost control of his Matra and crashed into a concrete wall on the right side of the track. He was thrown out and killed by the impact, his car subsequently catching fire.

Fehr, who was running back down the middle of the track , was unfortunately knocked down by the next group of racers, which included Manfredini, Regazzoni, Tiger (Romano Perdomi) and Natili. Fehr died later en route to the hospital in Caserta. Tiger's De Sanctis crashed head on into a concrete pole and he suffered serious leg and internal injuries. Trapped in the wreckage for about half an hour, he was eventually extracted by his own mechanics and taken to hospital. Despite news that his condition was improving, he developed breathing difficulties and was transferred to the intensive care unit in Naples but succumbed to his injuries eight days later.

Fehr was posthumously awarded with a Letter of Congratulations from the International Fairplay Committee for his actions.




hr