Karl Erik Lundgren
19/2/1919 - 16/9/1967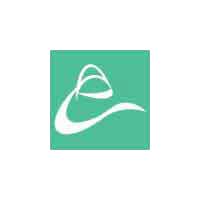 Erik Lundgren was from Ockelbo had raced a few times with a small Fiat before he built his Ford Special (or EL-Ford Spl or Ford Ardun spl) for the 1950 winter season. It was built along the lines of the first post-war specials in Scandinavia. A lowered Ford chassis, a Ford V8 engine with Ardun heads and a sporty open wheel aluminium body. It was a two seater and with small fenders and lights it could be driven on the road.

It was built to the new Nordic Special, rules which fitted into the F1 rules, and Lundgren and his Special became the car to beat. Lundgren together with Gunnar Carlsson and John Kvarnström were the elite in Scandinavian racing.

The EL special was famous because of it's immaculate race condition. Lundgren and his mechanic was very thorough and experimented a lot. The car had eight carburettors at one time.

For 1954 the car was rebuilt to the new special sports class and it continued to dominate and win races up until 1958! Bo Ljungfelt raced it once before it was sold. It has unfortunately disappeared, some say in Spain.

He competed in over 73 races (not counting heats) and of those he won 39. The rest he usually ended second. Most of them were of course the short ice-races. But he won on any type of track though it is ulikely that the Ford spl's brakes would have lasted on Nürburgring.

Lundgren got a Mercedes drive for the supporting GT race at the Swedish GP, Karlskoga and Skarpnäck races in 1955. He also drove Allard, Ford Anglia, Alfa Romeo, Ferrari Monza, Maserati 200S, Corvette, Saab Sonette and Saab 93.

In 1957 Lundgren started to experiment with glassfibre and made a body, moulded from Norinders Ferrari Mondial, for those who wanted to make a pretty sportscar at home. He made his own car on an Alfa Romeo.

Several of these "Ockelbo" cars still exist. Lundgren then continued in the plastic business and became a famous boatmaker before he died at the early age of 48 in 1967.


Tomas Karlsson