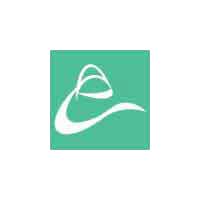 Best know for racing and selling Morgan cars Bill Wykeham started racing in 1975.


Bill started racing in 1975 in Saloons before racing Morgans for which he is best known.

From 1976 to 1978 he raced a Morgan +8 in Production Sports cars winning the Chamionship in 1978.

He competed in the World Championship of Makes from 1979 to 1982 in a Gp4 Morgan +8 and a Gp5 TR8. He won the Commanders Cup in the Snetterton 24 hour race.
There followed a couple of season in European Touring cars with Gp2 Golf, winning at Donnington.

He raced in the Thundersports series between 1985 and 1988 in a wide range of machinery from a Gp6 Chevron B19, the ex-Richard Copeman Tiga TS86 Hart, a Lola DeCadenet DFV and the remarkable CanAm Frissbee Chevrolet, winning the Brands Hatch round in 1987 with Colin Pool.

A season in National Gp C with ADA 02 DFX and a Tiga GC287, winning at Oulton Park.

1990 - 1991 He raced Morgan +4, and competed in the Carrera Panamericana with an Oldsmobile Rocket taking 5th overall and 1st in class in 1990 and 7th overall and 1st in class the following year. He also took in Porsche cup races with a 911RS and a Gp5 924 Carrera.

A stint in FIA Historic Sports cars from 1992 to 1994 saw Bill behind the wheel of a Lotus Elan, a Lotus 11,(Winning at Zandvort, Barcelona, Nurburgring and Donnington). He raced in the Tour De France and took a class win with a Jaguar E Type in teh Nurgurgring 24hrs. He also drove a Gp1 Alfa Romeo GTV and a GpN Golf 16v.

In 1995 he competed in FIA Historic Touring cars with a Ford Falcon V8 (Winner Silverstone) and from 1996 to 1997 in FIA GT with a Morgan +8. He also drove in Historic Sports cars driving a TVR Griffith V8, winnning the Brands Hatch 3 hours race, an Alfa Romeo TZ and a Morgan +4

1998 Tour Auto France he drove a Morgan +4 to a '59 class win, 10th overall, Coys Festival, Lola T70, Spa-Francachamps, 4th overall 1 hour race, Goodwood Revival, Ferrari 250 swb, 14th overall TT 1hour race

1999 Kilarney, Cape Town, Lola T70, winner; Coys, Goodwood TT, Morgan +4

2000 Coys silverstone, AC Cobra 289, 9th, Goodwood TT, Morgan SLR

2001 Kilarney Cape Town, Lola T70, winner; Tour Auto France 5th, Coys Rockingham, Donnington 1st in cl, Goodwood TT, Zandvoort 2nd in cl, Spa 1st in cl, AC Cobra 289. Winner GD endurance series

2002 Donnington 2 hrs, 2nd, Imola 2hrs 3rd, AC Cobra 289. GP Historique de Pau, 2nd in cl, Spa 2hrs, Goodwood Fordwater Trophy 4th, MGB le mans.

2003 Donnington 2 hrs, 3rd, Brands Hatch, 3rd, Estoril 3rd, Mallory 2nd, Goodwood TT, Macau Grand Prix, 10th, AC Cobra 289. Charade 1hr, winner, Brabham BT8. Spa 2 hrs, 4th Ferrari 250 SWB. Le Mans legend, 2nd in cl. MGB le mans

2004 Donnington 2 hrs, winner, Pau Hist. GP winner, Montlehry, winner. Dijon 2 hrs, 2nd. Spa 2hrs, 2nd. Cobra 289. Spa 2 hrs cl. winner, Ferrari 250 SWB. Nurburgring Old Timer, Alfa GTA

2005 Kilarney, Cape Town, winner Lola T70; Donnington 2hrs 4th, Porto 6th, Oulton 2hrs, 3rd, Spa 2hrs, 2nd, Magny Cours 3hrs, winner, Iso 'Bizzarini' Chevrolet; Tour Brittania, Porsche 911 RS 2.7, 2nd in class; Goodwood Brabham BT8, 7th; Magny cours 3hr BMW 1800 Ti / Alfa GTA. Winner GD endurance series.