Barry Reece
12/5/1946 - 12/10/1989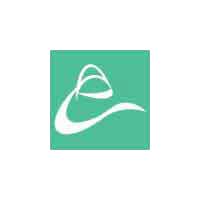 Barry Reece was an area manager of plant hire company, working in South Wales and the West of England. He was born in Cardiff and started his racing career at Mallory Park in 1969. He raced for many years a Mini 850 cc Special Saloon car and took over 50 class or outright wins in regional events in the South Wales area.

Successes included several class wins in the BRSCC South-Western Championships as well as two Welsh 850 Championships at Llandow.

The 1980 Barry won the BARC Wendy Wools 1000 Special Saloon Car Championship outright and also took his class once again in the BRSCC SW series at Castle Combe. In all, he notched up 14 wins with an engine built by himself and his brother Philip, although a further improvement came towards the end of the year when he acquired a short-stroke, eight-port head Arden motor: "It made a hell of a difference," admitted Barry. "On our first outing at Croft, we suddenly lopped two seconds off the lap record!" Looking back on this very successful year, Barry recalled only one non-finish: "We failed to score points in only one meeting – due to an engine blow-up at Croft when I selected first gear instead of third".

Reece never recovered from a huge crash on Saturday 17 September 1983 during practice for a Special Saloon meeting at Castle Combe. His car collided at full speed with Ken Davies' Davrian at the very fast Folly bend, with both cars then hitting the Armco. Reece sustained multiple fractures of the legs, arm and chest, and head injuries, while Davies being also hospitalised with less serious injuries. After the accident Barry Reece suffered permanent cerebral dysfunction and went into a coma. He passed away five years later.