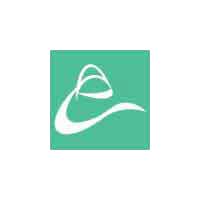 Won the Mini 7 Championship in 1965 moved up to the British Saloon Car Championship 1968 with a Porsche 911. Took several class wins and lap records.
In 1971 competed in the JCB Historic Championship in a D type Jaguar with many wins. Had another successful season in 1972 with a Birdcage Maserati. It was a simplar tale in 1973 this time with a Lister Jag. He also raced in the STP Production Championship in Porsche 2.7 Carrera RS lightweight for Porsche Cars GB. Taking 16 wins
In 1974 he continued with the Produstion Sports and Modsport Championship in 3.0 Porsche RS lightweight once again taking more wins.
IN 1975 Faure scored many wins in his Porsche 3.0 RSR Modsports and competed at Le Mans 24 hrs in Porsche 3.0 RSr finishing 6th O/A and 2nd in Class.
Le Mans:
1975 Porsche 3.0 RSr 6th O/A, 2nd in Class
1976 Porsche 934
1977 934 Kremer K3
1978 De Cadenet DFV
1979 Ferrari BB 11th O/A.
1980 De Cadenet
1981 works Lola C1
1982 Dome - DFL
1983 Emka Aston V8
1984 Lola
1985 Emka - Aston led race in 1st hour, 12th O/A
Many other saloon and sports car races - historic races in Astons, Porsches, Jags and WCM races in Courage, Porsche, De Cadenet etc.
Recently he has had many successes in Historic GT throughout Europe in a Bizzarini winning the 12 hrs at Magny Cours, the 24hrs at Paul Ricard and the 3 hrs at BRNO. He had also had several 2nd places.
He has driven in 2 Pirelli marathons with a Porsche and a Ferrari, 3 Coppa D'Italia's in an Alfa, a Ferrari and a Lister. He competed in the Panama to Alaska Rally in 1997 and many more motor racing events from the Targa Florio 1969 in TR5 to last world championship 1000 kms sports car race at Nurburgring in Lola 2.0 to Sandown Park Aus WCM in Porsche to F5000 in March 1970.