Steve Spitler
0/0/0 - 7/6/1958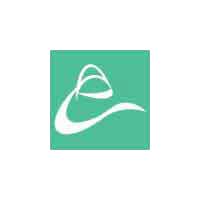 American Sports Car driver. Raced mainly MG and Jaguar cars though he once drove a Morris Minor in the Sebring 12 hour race! Steve Spitler died 64 years ago, he was 1958


Steve Spitler was from Bethesda, Maryland, USA. He raced MG and Jaguar sports cars, though he raced in the Sebring 12 Hour race in 1953 with Roger Wing in a Morris Minor. The car was entered by Jack Pry Ltd. of North Carolina. Then in total contrast he raced a Kurtiss 500K Cadillac in the Carrera Panamericana. The car was entered by his co-driver Jack Ensley but for some reason they ran out of petrol at the start!

In 1956 he entered the Sebring 12 Hour race with William Kinchloe driving the Hambro Automotive Co's MGA to 4th in class. The following year he repeated the task.

In July 20 1957 he clocked an average speed of 85 miles per hour in a Jaguar SS during inaugural laps of the 3.2 mile road course at the Virginia International Raceway.

Spitler drove his Jaguar to the best time of the day. None of the drivers had seen the course before and Spitler reported a top speed on the three-quarter mile straight of 160 m.p.h.

Then in June 1958 at Upper Marlboro, Maryland, he was fatally injured practicing for the annual six-hour Grand Prix of Endurance, run by the Washington region of the SCCA at Marlboro Raceway.

He lost control of his D type Jaguar in one of the right-hand turns on the road course. The car slid sideways, rolled and, as Spitler apparently had not done up his seat belt, he was thrown out. He was taken to the Prince Georges Hospital where he was pronounced dead.

He was scheduled to drive a Crosley in the Grand Prix of Endurance and the D-Jaguar, owned by Jim Robinson, in one of the supporting races.


hr