John Foulston
27/6/1947 - 29/9/1987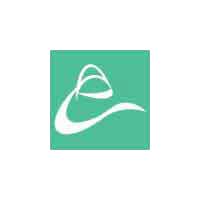 A keen amateur driver in sports cars and historics, John Foulston at one time owned Brands Hatch and a number of other UK circuits. Killed at Silverstone while testing a McLaren M15S Indycar. John Foulston died 35 years ago, he was 40 , He would have been 75.


John Foulston made his money in computers. He sold his company Atlantic Computers and in 1986 he bought Brands Hatch, Oulton Park and Snetterton circuits and established a new company called Brands Hatch Leisure Group. The following year he added Cadwell Park.

He was a keen amateur driver in the Thundersport with a Lola T530 Can-Am and historic racing with a variety of machines, his wife Mary briefly raced as well.

On 29 September 1987, he crashed while testing his 1970 Indycar McLaren M15S-Offenhauser for the historic race scheduled for 4th October.

The car's throttle was jammed open when a piece of internal manifold that had been left in place from a previous modification, broke off under vibration. The car buried itself in the outside bank at Club corner. In those days there were only a few rows of catch fencing before you hit the railway sleepers. Foulston died at the scene.