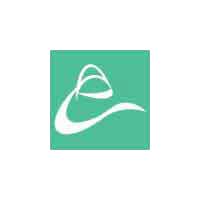 Former CART Championship Car and Can-Am driver.
Tom Klausler was born in St. Paul, Minnesota, and started racing in 1968 with a Corvair (Yenko Stinger). He campaigned the car for four years before switching to single seaters driving in Formula Ford.
A talented driver and engineer, he graduated to Formula Atlantic in 1973 racing in the US and Canada. He won a number of races including the Three Rivers race around the streets of Quebec that year and again in 1974 (beating Jean-Pierre Jaussaud and Patrick Depailler). He continued in Formula Atlantic and was well regarded by Gilles Villeneuve who raced against him in Atlantics but, as is the case with many talented drivers, budget constraints kept him back. In 1975 he finished 3rd in the final standings with a number of podium finishes.
He raced in the SCCA Can-Am series driving the odd looking Schkee DB1 Chevrolet, once again showing his ability by winning the 1977 race in St. Jovite.
The following year he raced at Sebring in the 12 Hour race, partnering David Hobbs and Milt Minter in a BMW 320i Turbo. However after qualifying the car on pole (12 seconds quicker than the previous best). They led early on but were plagued with fuel feed problems and then had to stop to repair the fuel tank. Then at 9 PM with Hobbs at the wheel he had a coming together with Mustang and they were out with the BMW badly damaged and on fire. He partnered David Hobbs again in the Mid-Ohio round of the Camel GT Challenge. In hot conditions Hobbs once again led but was forced to stop suffering from heat exhaustion and was taken to hospital. Tom took over but was slowly overhauled by Bill Whittington in the Porsche 935. Tom handed the car back to Hobbs who had returned to the track, still very much in contention for the win. However a late stop to fix the alternator put paid to any chance of the win but still holding on to second. He still make occasional single seater outings and in April he took part in the first round of the USAC Mini-Indy Series.
He was back in Can Am in 1980 with the Schkee DB3 but after qualifying at Watkins Glen and Road America, he failed to make the start on both occasions.
In 1981 race at Sebring again partnering John Morton in a Ford Mustang and showing a penchant for odd cars, raced the Frissbee Prophet in the CanAm. He also raced in the Indy 500 that year. After qualifying the Schkee DB-4 in 30th he retired with gearbox problems. His love of odd cars was matched by his habit of walking around the pits with a cat on a lead!
He was back with Morton in 1982 driving the Mustang and also raced in the Daytona 24 Hour race and Sebring 12 Hour races in 1983
He raced a Schkee DB-6 in the 1983 CART season, making 2 starts. His best finish was in 6th at Riverside.
historicracing.com