Max Fourny
4/8/1904 - 9/3/1991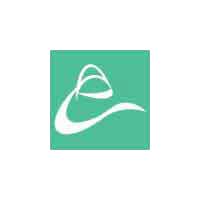 Max Fourny raced cyclecars in the 20s and Bugattis in the 30s. After quitting racing, he became an art collector and an art publisher, specialized in "naif" painters. There is an art gallery bearing his name in Montmartre in Paris. Max Fourny died 31 years ago, he was 87


Max Fourny was from Amiens in France, he raced cyclecars in the 20s and Bugattis in the 30s. After quitting racing, he became an art collector and an art publisher, specialized in "naif" painters. There is an art gallery bearing his name in Montmartre in Paris.

In 1931 at the Circuit de l'Aisne he drove his Bugatti T35C to victory at an average speed of 116.169 km/h.

In 1932 sticking with the Type 35 he failed to finish in the Grand Prix de Picardie at Peronne, the XXVI Grand Prix de l'A.C.F. at Reims, the IV Grand Prix de Dieppe before he managed to cross the line in 8th in August during the Grand Prix de la Baule. He also finished 5th in the III Circuit du Cap d'Antibes at Garoupe.

At Le Mans in 1934 he drove with fellow Frenchman, Louis Decaroli in a Bugatti T55. they were disqualified for receiving outside assistance. At the race in 1935 he drove the Ecurie Argo Type 55 Bugatti with 'Chaude'. They failed to finish.

In May 1936 he came second at Chimay in the Frontières GP with his Bugatti T37A.

He reappeared in July 1947 at the IX Grand Prix d'Albi as a reserve driver for René Bonnet.

Between 1945 and 1955 he published the prestigious monthly review 'Arts and Industry'. Surrounded by the likes of Jacques-Emile Blanche, Jean Cocteau, George Waldemar, Camille Mauclair, Henry Clouzot and Paul Valéry. In 1956, he teamed up with Jean Cassou, Rene Huygue and Pierre Restany to publish the review of contemporary art 'Prisme of Arts', while from 1961 to 1975, it published the 'Directory of International Art'.

He published a number of books and in 1973 he founded a museum and endowed it with his collection of 900 works acquired on his travels. Occupying a farmhouse adjoining Vicq mill, the museum exhibits its international collection, as amazing as it is diverse, through temporary exhibitions.

The Musée de l'Art Naïf Max-FournySet in housed in an elegant iron-and-glass 19th-century market hall at the foot of Sacré-Coeur the museum also houses a children's play area, a café, a children's and outsider-art bookstore.


hr