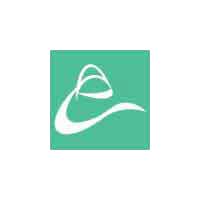 During 27 years of racing saloons, Phil drove 20 different cars in 263 races. He won 3 saloon car championships, was runner up in 4 more and came third in 2 others. With over 50 race wins to his credit he retired at the end of 2000.


As a teenager, he was one of a group of local lads with cars had fun racing round the Watford one-way system until the police stepped in. A young Steve Soper was another one of these lads and when he started racing in the late sixties, Phil went along to help. Phil's first race was in 1974 at Thruxton which was being run at that time by his uncle, the late Sydney Offord.

His first three race cars were special saloon Minis, which proved unreliable and expensive, so they were sold. His first win came in 1978 driving a black Austin A35 which he raced for three years. After having a successful year in 1980 in the CSCC championship he switched to the Renault 5TS challenge for the next three years.

The Renault 5TS challenge was one of the cheapest forms of motor sport. However after a couple more seasons he decided to race something quicker, so during the winter of 1983/84, helped by Simon Holland, he prepared a Mk1 Lotus Cortina from a fire damaged write off. It was finally finished at 6 am on the morning of the first race. He drove it to Silverstone on trade plates and took the win.

Whilst racing the Lotus in the pre '65 CSCC a group of drivers including Phil, approached the BRSCC and formed the Historic Racing Saloons.

After four years and a fair amount of success in the Lotus, including winning the International Trophy on the Brands GP circuit, he bought a VW 16v GTi Golf to compete in the 1988 Uniroyal saloons. With the best sponsorship of his whole career, he had some early success, then wrote the car off in front of his sponsors hospitality tent at Silverstone. He competed in the Willhire 24 hour race and had a one off race in the one make Honda CRX challenge.

He also drove the Steve Warrior owned Anglia in the historic racing saloon series and in 1989 Steve let him drive his 500 bhp Ford Mustang. After racing another GTi Golf in 1989 for his local VW garage, he got sponsorship from an old friend, Roger Bunting, whose dealership wanted to sponsor him in the 1990 Suzuki swift challenge. For the next three years he enjoyed some very close and hard racing.

In the mid nineties he had a few outings in an historic Mini, a disastrous few races with a Sierra Cosworth and before deciding to build another Lotus Cortina to race in the then named 'ICS' historic saloons.

In 1996 he raced a lovely little Fiat Abarth for Middle Barton garage, at some historic meetings including the Coys festival at Silverstone. He then bought what was to be his last race car in 1997, a Mk1 GTi Golf, to compete in the road saloon championship. Slowly developing the car with the right bits, he was getting very frustrated nearly always coming second or third. However towards the end of 1999 his luck changed and he won the last four races of his career, the final one being at Mallory Park in 2000.