Tony Charnell
19/11/1937 - 14/10/2001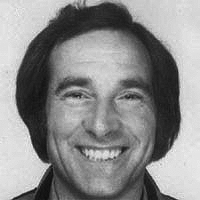 Tony was a successful sports car racer in the 1970s winning the Scottish Sports Car Championship in 1973 and 1974 and the 2 Litre class at Le Mans in 1979. Tony Charnell died 20 years ago, he was 64 , He would have been 84.


When Tony Charnell left school, he joined the Rootes Group in Coventry as an apprentice. There he developed his lifelong interest for cars and competition.

He married and in 1964 moved to Scotland. It was at about this time that he took part in his first competitive event, a night rally in which Tony entered driving a van. He then drove a more suitable Simca in the Tour of Britain before switching to circuit racing entering club events and sprints in a series of cars ranging from an MG Midget to the ex-Graham Hill Brabham F2 car.

Tony went on to win the Scottish Sports Car Championship in 1973 and 1974, and in 1976 he came third in the RAC Sports Car Championship.

He drove his Chevron B31 at Le Mans in 1977 with Robin Smith and Ian Bracey but retired with fuel pump problems. He was back in 1978 with Robin Smith, Fréderic Alliot and Richard Jones but this time they were not classified.

Then in 1979 he achieved his greatest result, winning his class at Le Mans driving with Richard Jones and Robin Smith in his privately entered Chevron B36. He was awarded the 'Woolfe Barnato Trophy' and the 'Motor Trophy' for being the first British car home.

Fiercely competitive though immensely popular, Tony tackled his illness the way he did everything, with a determination to win. Sadly he lost his battle on the 13th Oct 2001.


hr