Alex Soler-Roig
29/10/1932
A wealthy semi professional Spanish driver who competed in 9 Grand Prix. He enjoyed more success in sports cars and touring cars, winning the Jarama 6 hour race with Jochen Rindt and dominating Spanish GT racing in 1970 with his Porsche 917.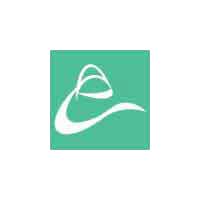 Alex Soler-Roig was born in Barcelona, Spain. He came from a wealthy background, his father was a surgeon who had treated Jochen Rindt after his huge crash in the 1969 Spanish Grand Prix. He started racing in hill climbs in 1960 and also raced sports cars, mainly in Spain untill 1967 when he moved into Formula 2 with a Lola.

After a dissapointing season he switched to sports prototype and GT racing, winning the Jarama 6 Hours with Jochen Rindt, and finishing fourth in the Sebring 12 Hours with Rudi Lins in a Porsches 907 behind Jacky Ickx' Ford GT-40, Mario Andretti in a Ferrari 312 and the Joe Buzzetta/Rolf Stommelen 908.

In 1970 he finished second in the Buenos Aires 1000 Km driving his Porsche 908, again with Rindt, and he dominated in Spanish G5/6 races with his Porsche 917.

In 1970 Lotus ran a couple of extra cars for John Miles in the exciting new Lotus 72 and Alex in a 49, but both failed to qualify. Alex then failed to make the start in a Lotus 72 at the Belgium Grand Prix and again failed to qualify the Lotus 49B-Ford in France.

For 1971 Soler-Roig joined March and although he managed to qualify on a regular basis he felt that he wsa being given inferior equipment and quit in mid-season to concentrate on his drive in the European Touring Car Championship with Ford Germany. Driving with Glesmer, they took two wins in the Capri.

His short spell in the Marlboro BRM team at the beginning of 1972 was a disaster, but a return to touring cars brought further wins at Zandvoort and Jarama with the help of such talents as Glemser, Mass and Larrousse before Alex called it a day at the end of the season.