Romana Bernardoni
8/11/1965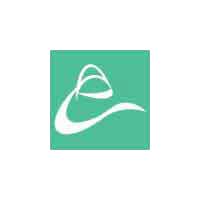 Romana Bernardoni was born in Milan in 1965. She started racing at the age of twenty-five, in historic cars. After a year of this, she became involved with Monica Sipsz and the Nordauto setup. Originally, Nordauto was an Alfa Romeo touring car team, run by Sipsz and her husband for an all-female driving squad including Romana and Tamara Vidali. In 1991, they entered the Italian CIVT touring car series, and Romana guided her Alfa to fifth in class overall. She could not better her result the following year, but was still sixth in class. This was perhaps her motivation for a change of scene after 1992.

For a year, Romana raced another Alfa in the Italian GT championship and came seventh in the final standings. She also drove in a few international GT races but did not score highly.

1994 saw her back in CIVT, this time in a Honda run by the Racing Box team. The break had done her good; she won class N5 overall. This was her busiest year of competition so far as she was racing in the Italian Mini Cooper Cup too, in which she came an excellent third.

1995 was a quiet year, but Romana was back in CIVT in 1996. Still with Racing Box, she steered her Rover to third in the championship, her best score yet. She stuck with the Racing Box Rover the following year, but could only manage nineteenth. It was time for a change again.

A change of championship and a switch back to Nordauto brought Romana's winning streak back. Reunited with Nordauto and Alfa Romeo in the Italian Touring Master Cup, she won Class 2000. However, her excellent year was again followed by a mediocre one. She was thirteenth in CIVT in 1999.

Never ones to let a set-back bother them, both Nordauto and Romana made the giant step up to European Touring Car competition in 2000. By this time, Nordauto was a successful concern employing a couple of male drivers as well as Romana. In her first year of the ETCC she was eclipsed by her team-mates Fabrizio Giovanardi and Gabriele Tarquini and finished the season in fifteenth. She tested hard and really raised her game in 2001. Driving an Alfa Romeo 156 she was tenth in Hungary, eighth in Austria, eighth at Monza and ninth at Brno. This race was also her best ever qualifying position- eighth. At Silverstone she had trouble and was fifteenth. The penultimate race at Magny-Cours brought a worse kind of trouble. On the second to last lap, Romana was duelling with her countryman Paolo Zadra for position when she went off the track in a spectacular mid-air roll. She was not seriously injured but had to sit out the Estoril race.

She returned to the ETCC in 2002 after some rest and recuperation, in a 156 again. However, the crash seems to have affected her confidence, as there were no more top-ten finishes. The negative media response to the accident cannot have helped either. After a season as a perpetual backmarker, she was replaced and only made a couple of undistinguished guest appearances in 2003's ETCC.

Romana does some TV work here and there and has accepted a few guest drives in races in Italy since her ETCC career ended.