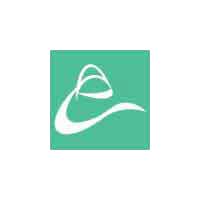 Ned Jarrett was born in Newton, North Carolina.

Jarrett was best known for his calm demeanor, and he became known as "Gentleman Ned Jarrett". Yet he was an intense competitor when he put his two hands on the steering wheel of a NASCAR Grand National stock car.

Jarrett was introduced to cars early in life: his father let him drive the family car to church on Sunday mornings when he was nine years old. Ned started working for his father in the sawmill by the time he was 17, but racing was what he wanted.

Ned drove in his first race in 1952 at Hickory Motor Speedway's (North Carolina) first race. He drove a Sportsman Ford that he co-owned with his brother-in-law, and finished tenth. This did not go over well with his father. His father told him he could work on cars but not drive them. Once, his brother-in-law was sick for a race and asked Ned to fill in for him. Ned used his brother-in-law's name and came in second in that race. That worked out so smoothly that Ned drove in a few more races under an assumed name, but was finally caught by his father after winning a race. His father told him if he was going to drive to at least use his own name.

Jarrett raced in his first national race at the 1953 Southern 500 at Darlington Speedway. He was out after 10 laps after the engine leaked oil.

Jarrett was the 1955 track champion at Hickory Motor Speedway.

Jarrett came in second driving in the Sportsman series (now Busch Series) in 1956, and won the 1957 and 1958 championships.

In 1959, he was looking to pursue a career in Grand National (now NEXTEL Cup) series. He purchased a Junior Johnson Ford for $2,000. He didn't have enough money to cover the check, so he waited until the bank closed to write the check, entered two races, and won them both to cover the cost of his car.

In 1960, he won five races and took the championship over Rex White in 1961. He was among the top five drivers in 22 races and missed being among the top ten drivers only 12 times out of 46 races, with one win.

In 1964, Jarrett joined team owner Bobby Long and with the support of Ford won 15 times but lost the championship to Richard Petty. Jarrett picked up his first superspeedway win at Atlanta Motor Speedway.

In 1965, Jarrett became a super star when he won 13 races and another Grand National championship. He placed among the top five in 42 of the 54 races that he ran.

The 1965 Southern 500 at Darlington Raceway was one of the wildest races in NASCAR history. Rookie driver Buren Skeen died after two cars ran into the side of his car in the early laps. Sam McQuagg was leading the race, when Cale Yarborough tried to muscle past McQuagg for the lead. Yarborough flew over the guardrail, rolled around six times, and ended up at the end of the parking lot by a light post. Yarborough waved to the crowd as he walked back to the pits. A video clip of the wreck was used on ABC's Wide World of Sports for several years. With 44 laps left, Fred Lorenzen and Darel Dieringer were fighting for the lead far ahead of Jarrett. Lorenzen's motor expired, and even before he could get into the pits Dieringer's motor started smoking too. Dieringer continued at a slower pace to finish third. The race was won by Ned Jarrett by 14 laps, which is the largest margin of victory in NASCAR history.

In 1966, Jarrett was in the run for another championship when Ford announced that they were withdrawing from NASCAR. With that, Jarrett decided that it was time to retire at the young age of 34. Jarrett is the only driver to retire as the NASCAR champion.

Jarrett left racing and dealt in real estate and other business ventures before coming back to racing as a broadcaster. He also was the track promoter for Hickory Motor Speedway.

In 1978, he became a radio broadcaster on MRN Radio. He interviewed United States President Ronald Reagan live at the 1984 Firecracker 400 at Daytona, the race famous as Richard Petty's 200th win.

He also has been a television broadcaster on CBS, ESPN, and Fox Sports Network. However, he did not lend his voice to NASCAR 2000. Ned called several of NASCAR's more memorable television moments. Ned called his son Dale's first victory in the 1991 Champion 400 at the Michigan International Speedway. Dale banged Davey Allison's fender at the finish line in what was then the closest finish in NASCAR history. The victory was long coming - it was in Dale's 129th race.

Another famous moment was when he called Dale's victory at the 1993 Daytona 500, openly siding with his son on the last lap and coaching him home to victory over Dale Earnhardt. Embarrassed by his loss of objectivity, he tried to apologize to Earnhardt after the race, but Earnhardt merely smiled and said, "I'm a father, too."

He has a daily radio program about racing on MRN Radio called "Ned Jarrett's World of Racing".

Also Jarrett sometimes acts as spotter for his son, Dale.

The Jarrett family is known as one the first families in NASCAR history.

Ned is the father of Dale Jarrett, who earned his first NASCAR championship in 1999 and currently drives the UPS #88 Ford for Robert Yates Racing. Ned and Dale became the second father-son combination to win Cup championships (after Lee Petty and Richard Petty). Ned's other son is Glenn Jarrett, who was a regular Busch Series driver and had a few Winston Cup starts in the 1980s. Glenn now covers cable television as a race broadcaster. Ned also has a daughter Patti, who before becoming a mom, also worked in racing. Patti is married to Jimmy Makar, a crew chief on the NASCAR Nextel Cup circuit. Dale's son Jason Jarrett also had numerous Busch and a few NEXTEL Cup starts, with several wins in the ARCA RE/MAX Series.


wikipedia.org