Emil Frankl
0/0/0 - 3/6/1934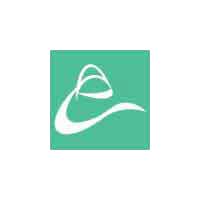 Emil was the younger brother of Oskar Frankl, who also raced and had a Peugeot dealership in Vienna in the 1960s. Emil raced at the Semmering in September 1927, winning his class in a touring Bugatti.

Towards the end of 1929 he acquired the ex-works 5 litre Steyr which he mainly hillclimbed. He raced it at the Semmering in September but crashed. A week later at the Ecce Homo hillclimb in Czechoslovakia, he set the second fastest time in his class behind Stuck in an Austro-Daimler. At the end of the month he took first in the 8 litre racing class at the Svab Mountain Climb and again a week later, at the beginning of October, at the Zirlerberg Hill Climb.

He used the car sparingly in 1930 and in 1931 he acquired a 1.5-liter Bugatti T37A and contested local Austrian events and won the 1500 cc racing class in the Kriens-Eigenthal Hillclimb. He also raced in a few International Voiturette races. He failed to finish the Marne Grand Prix and the Avusrennen. In September he failed to finish again at La Baulle Grand Prix but at Masaryk (Brno) he finished fourth in the 1500 cc class.

In 1932 he raced a 2.3-liter T35B. In 1933 he took it to England to race in the Brooklands 500-Mile Race. The car was not running well and he had Hubert Papworth, an eminent Bugatti specialist, prepare it for the race. However it was for naught as the car seized in the race. Somehow a week later he was in Spain for the Grand Prix and though the engine was repaired he crashed out on lap 8.

For some reason Emil did most of his racing in September, but in 1934 he entered the Eifelrennen at the beginning of June. The start had been delayed for several hours due to fog, rain and hail.

When the race was finally started, Frankl's Bugatti touched another car at over 100mph in the charge into the Südkehre. He was the only one involved, but he very nearly tangled with other cars. His Bugatti somersaulted end over end throwing the unfortunate driver out to land on the return straight just as the leaders were approaching. Fortunately further disaster was avoided as everyone managed to avoid the lifeless body lying on the track. He was taken to the Adenau hospital where he succumbed to his injuries.

After Emil Frankl's death, the Bugatti T35B was acquired by Adolf Brudes von Breslau.


historicracing.com