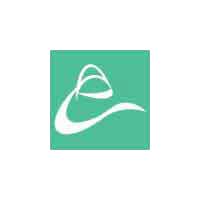 Started racing in 1978. Mostly a sports car driver, Dudley won his class and took 4th overall at Le Mans in 1981. He also took a class win in C2 at the ADAC 1000 km at the Nürburgring with Costas Los in 1987.


Started racing with Jim Russell Driving School in 1978, driving in what was then the County Championship, finishing in the top 15 out of about 300 drivers.

Progressed to Porsche 911 RSR run by Charles Ivey in the British Modified Saloon Car Championship. Winning the 100 mile race at Snetterton from Steve Soper in 1979. That year he also finished 7th in Silverstone 1000 kms and 29th in the Brands 1000 km co driving with Barrie Williams.

In 1980 he drove the Charles Ivey Engineering Porsche 935 K3 (930 890 0022) with John Cooper and Pete Lovett finishing 5th overall and 4th in class in the 6 hour race at Brands Hatch. The same driver line up entered the 6 hour race at Silverstone but retired late in the day with engine trouble. They retired at Le Mans having actually let at one point. A fourth at Dijon in the 1000 km race with John Cooper rounded out his WEC season.

His next WEC season started in April 1981 with the Mugello 6 Hour race. Driving the same Porsche 935 K3 with John Cooper, they finished 2nd. 11th overall and 5th in Group 5 followed at the 1000 km Monza and a crash put them out of the Silverstone 6 Hours having been joined by Ray Mallock. A ninth in the 1000 km at Nürburgring was followed by a class win and 4th overall at Le Mans. Round 15 saw them back at Brands for the Flying Tigers 1000Km race. Another good performance saw them finish 2nd in class and fourth overall.

Still driving the Charles Ivey Engineering Porsche 935 K3 in 1982 saw Dudley joined by one Eddie Jordan and Glen Loxton. They finished 2nd in Group 5.

At Le Mans in 1983 he drove the Grid S1 Ford with Fred Stiff and Ray Ratcliff retiring on lap 69 with an oil leak. He also raced in the British Thundersports series.

1984 saw Dudley driving in the 1000 km Silverstone with John Cooper and Barry Robinson in the Grid S2 Porsche. They finished 16th overall. At Le Mans they retired the Grid S2 Porsche after just 10 laps with fuel feed problems. In the British Aerospace 1000 Kilometres at Brands he finished 11th with Barry Robinson. They travelled to North America for the Budweiser GT 1000 Kilometres at Mosport, retiring with suspension trouble.

In 1985 he drove the Roy Baker Promotions Tiga GC284 Ford Turbo at Mugello for the 1000Km race. At Monza he drove the John Fitzpatrick Racing Porsche 956 with Klaus Niedzwiedz and Manuel Lopez. They finished 11th overall. He crashed out of the 1000 km Silverstone sharing the John Fitzpatrick Racing 956 with Guy Edwards and Manuel Lopez. At Le Mans Wood, Kenny Acheson and Jean-Louis Schlesser failed to qualify the John Fitzpatrick Racing 962C after a Dudley crashed on the Mulsanne straight. Dudley drove the Roy Baker Tiga GC284 Ford Turbo with Paul Smith and Mike Kimpton but were unclassified.

He started 1986 in the USA at Sebring, unfortunately failing to finish. A collision put him out of the 1000 km Monza. Sharing the RBP Tiga GC285 Ford Turbo with Thorkild Thyrring they went out on lap 14. He drove a Porsche 956 for Obermaier Racing in the Kouros 1000 km race at Silverstone he finsihed 12th. At Le Mans he drove the 956 again, finishing 5th overall sharing the fdriving with Jürgen Lässig and Fulvio Ballabio. The same line up finished 8th at Brands in the 1000 km, fourth in the Trofeo Silk Cut at Jerez but failed to finish the 1000 km Spa, going out with turbocharger problems.

In the USA at the start of 1987 he drove in the sports car Grnad Prix of Miami with Costas Los in the RBP Tiga. Back racing with Charles Ivey in Europe, he failed to finish the Grand Premio Fortuna, Jarama when the Tiga GC287 Porsche overheated. Another DNF was recorded at the Autoglass 1000 Kilometres at Silverstone. He finsihed 9th overall and 3rd in C2 at Le Mans in the Tiga GC287 and took a class win in C2 at the ADAC 1000 km at the Nürburgring with Costas Los.

He started 1988 driving for ADA Engineering in the ADA 03 Ford. With Johnny Herbert and Steve Kempton they were unclassified at Jerez and 14th at Jarama with John Sheldon. He drove a Porsche 962 to 9th at Monza with Antoine Salamin and 11th at Le Mans with Jürgen Lässig and Pierre Yver.

In the Roy Baker Racing Spice SE87C Ford in 1989 with Philippe de Henning they retired with overheating at Dijon-Prenios. They were then third in C2 at Brands Hatch but ran out of fuel in the ADAC Trophy at the Nürburgring. At the Wheatcroft Gold Cup at Donington they were unclassified.

In 1990 Dudley was still driving sports cars but he only made one appearance in the WEC retiring a Spice SE87C Ford in the British Empire Trophy at Silverstone and one race in the British C2 Championship. He then retired from racing.


historicracing.com