John Wingfield
30/1/1943 - 12/9/1976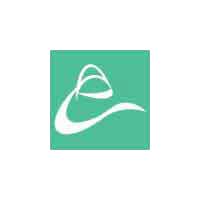 John Wingfield was a well known British racing driver and entrant who had a business in partnership with Gerry Marshall. He mostly raced Brabhams throughout his career. He was killed in a round of the Shellsport Group 8 Championship in 1976. John Wingfield died 46 years ago, he was 33 , He would have been 79.
In 1970 he raced a Brabham BT30 in a number of rounds of the European Formula 2 Championship and continued with the BT30 in 1971, taking a win in the Formula Libre race at Silverstone on March 14th
For 1972 he aquired a Brabham BT36 Ford BDA/Felday and scored a fine 6th place in the third round of the European Formula 2 Championship at Hockenheim (the Jim Clark Rennen) on April 16th.
He continued to race in Formula 2 and Formula Libre races over the next few years.
In 1976 he competed in the British Formula 5000 Championship, renamed the Shellsport Group 8 Championship and open to Formula 1, Formula 2 and Formula Atlantic cars. John entered a Ralt RT1 and finished 4th in the first round at Mallory. He had a couple more races in the series before round 10 at a wet Thruxton. Sadly on the first lap he slid wide at Village and crashed into the marshal's post. The marshal's post was a concrete structure and John surcumbed to his injuries.
His younger brother, Peter Wingfield, was killed in a clubmans race at Croft in 1969.
1970

Formula 2 Europe

Championship position: no position
1 race. 0 wins. 0 pole positions. 0 podiums.
Team: John Wingfield
Car: Brabham BT30 (FVA)

1971

Formula 2 Europe

Championship position: no position
1 race. 0 wins. 0 pole positions. 0 podiums.
Team: John Wingfield
Car: Brabham BT30 (Cosworth)

1972

Formula 2 Europe

Championship position: 27 (1 points
4 races. 0 wins. 0 pole positions. 0 podiums.
Team: Nicoby Racin
Car: Brabham BT36 (Ford

Formula Libre Rothmans 50,000

Race position: 19
Team: Nicolby Racing
Car: Brabham BT36 (Ford)
hr