Ronald Hudson
21/7/1930 - 27/6/1998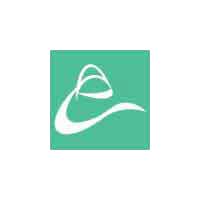 Ronald 'Skip' Hudson was a skilled driver and had a solid professional career. He went to high school in Riverside, California with Dan Gurney. They started street racing, timing their runs through the dirt roads of orange groves and a hilly location nicknamed the Burma Road.

Their first proper competition was in August 1950 at Bonneville Salt Flats in Skip's 1929 Model A Ford-V8.

1954 found Skip racing a Porsche 356, beating James Dean's 356 at Palm Springs. He also raced it successfully at Torry Pines and Pebble Beach in 1956.

In 1956 he also raced a Corvette and John Edgar's Alfa Romeo Guiletta spyder, finishing 2nd in the Santa Barbara meet's Under-1300 cc Production class.

He drove with Charles Wallace and Bob Holbert at Sebring in 1958 driving the Marshall Motors' Porsche 550 RS finishing 25th overall and second in class.

He was due to drive at Le Mans in 1959 in the fourth place finishing NART Ferrari 250 GT, but didn't get to drive. He also drove Von Neumann's Ferrari 410 Sport (0596CM) in the Examinder Grand Prix at Pomona finishing 3rd and at a Ferrari 250 GT in the Daytona 1000 Kilometres at the Daytona Beach International Speedway, finishing 6th. Sharing the driving with Santiago Gonzalez, they were classified 2nd in class.

In July he raced the Ferrari 410 Sport in the Kinwanis Grand Prix at Riverside International Raceway but failed to finish. In October he drove a Ferrari 375 MM Spyder to third at Laguna Seca. Later in the year he travelled to the Bahamas to compete in the Nassau Speed Week. He drove a Ferrari 375 MM Maserati 0362AM in the Governor's Trophy, the Nassau Memorial Trophy and the Nassau Trophy without any success.

In 1961, he won the under 2 litre class at Sebring in the 12 hour race, driving with John 'Buck' Fulp. He drove the 4.1 liter 4-cam Ferrari 412MI (0744MI) for Bill Harrah. In the Riverside sports car Grand Prix he dropped out with mechanical problems during qualifying.

Skip also raced open wheel cars and in 1962 entered the Formula Junior Count Lurani Cup at Daytona Beach, Florida, finishing 4th in a Lotus 20 Ford.

In 1963 at the Daytona Continental, a three-hour sprint around the 3.81-mile combined oval and road course, Shelby entered three Cobras, to be driven by Dan Gurney, Skip Hudson and Dave MacDonald. In the race Hudson's ankle was broken when his Cobra's flywheel disintegrated after 54 laps.

Marvin Panch drove Cunningham's sole remaining Maserati 151 coupe in 1963 in the American Challenge Cup at Daytona, but rolled it during practice and was lucky to escape alive. The car more or less burned to the ground. Chuck Jones of Team Meridian bough the wreck and used it to update chassis 006, which he had bought from Bev Spencer. Skip raced 006 three times during the year and in his first event at the Cotati SCCA Divisional Race's just north of San Francisco, he drove without the doors to a pair of third places. He finished 17th in the Road America 500 at Elkhart Lake, 13 laps behind the winning Elva MK7/Porsche of ex-Tipo 151 driver Augie Pabst and Bill Wuesthoff. This was a better result than at first appears as he drove the whole race without a second driver. The final race for the 151 in 1963 was at the Bridgehampton Double 500 where Hudson retired.

He switched to driving Meridian's front-engined Chaparral later in the year. he finished 12th in the USRRC series points that year.

In 1964 he drove a Cooper Monaco T61 Chevrolet successfully in USRRC events. He also drove Cobras for Carroll Shelby. In March at the Sebring 12 Hour race he won the over 5 litre Grand Touring +5000 class in the Corvette once again driving with Jerry Grant. He won the Riverside Grand Prix in the 'Nicky Chevrolet' Special and took second with the car at Pheonix.

At Le Mans he drove a NART entered Ferrari 330P (0810) with Pedro Rodriguez. Unfortunately they retired on lap 62 when an oil cooler failed. In the USRRC points he finished the year in 16th.

Skip Hudson made one trip to Indy for the 500 in 1965. Unfortunately he failed his rookie test. He was asked to come back next year 'when he had more experience'. He didn't bother.

He finished the year racing the Cooper Monaco in the Bahamas again, finishing 5th in both the Texas Race and the Nassau Trophy.

In February 1965 he raced the Nickey Chevrolet Corvette Sting Ray at the Daytona International Speedway in the Daytona Continental race. Driving with Jerry Grant, he finsihed 13th in over 2 litre GT class and 22nd overall. At Sebring he finished 34th in the Scuderia Bear Ferrari 330P (0810) with Bob Grossman.

He drove a Lola T70 for Lancer Racing in 1966 and though the team were underfunded he still put in some good results. He was third in Las Vegas behind John Cannon and Chuck Parsons, both driving Genie Mk10 Chevrolet. At Riverside he set the fastest lap on his way to 2nd, beaten by Buck Fulp also in a Lola T70 Chevrolet. With a third at Laguna Seca and a fourth at Watkins Glen, his season was progressing well. A dissapointing result at Pacific Raceways and a DNF at Mid-Ohio was followed by third in the Road American 500 at Elkhart Lake. He finished third in the USRRC standings with 21 points

He continued with Lancer in 1967 but the T70 was crashed at Riverside. Mechanic, Roy Campbell, was giving rides when one of his passengers grabbed the steering wheel. Burnt out, the car was buried in rubbish dump in Rubidoux, California. He did one USRRC race in the works McKee Oldsmobile finishing 6th at Watkins Glen.

A NASCAR ringer for road races he drove in the rounds at Riverside on four occasions between 1963 and 1966 with a best finish of 8th in 1964.


historicracing.com