W Russell Boss
22/8/1908 - 4/4/1988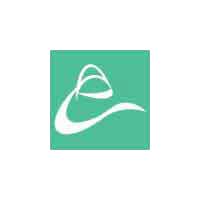 The starter at the inaugural Sebring 12 Hour race in 1952, Russ Boss raced there every year between 1953 and 1959. His family owned the Cross Pen Company and he served as President until his retirement in 1985. W Russell Boss died 34 years ago, he was 80


W. Russell Boss was the son of Walter R. Boss who purchased the A.T. Cross Company in 1916. Cross is America's oldest manufacturer of some of the finest pens in the world and was established in 1846.

Russ served as President of the company until he retired in 1985. He saw the company enter the International marketplace in 1962 and become a public concern in 1971.

Russ was the first of three generations of racing drivers in the Boss family. He became interested in sports cars as a young man in the 1930s. In 1946 he was appointed as a member of the racing contest board, part of the American Automobile Association.

He started racing in 1950 with a Cisitalia 1100 Coupe. He took a class win and seond overall in the 3rd Annual Bridgehampton, Sagaponack Trophy, Long Island in June 1951.

He was the official starter of the inaugural Sebring 12 Hour race in 1952 and raced there between 1953 and 1959.

In 1953 he finished 10th overall and 4th in class at Sebring driving with Jake Kaplan in the later's Jaguar XK120M. In late August he took vistory in the Brighton Beach Trophy Race at Floyd Bennett Field in his Jaguar XK120.

At Sebring in 1954 he was 9th overall and a fine second in class in Jake Kaplan's Jaguar XK120. He won the Azalea Cup at the Hunter Airforce Base in March and took another win at Suffolk County Air Force Base in Westhampton Beach, also in a Jaguar XK120M.

In 1955 he finished 12th overall and a third in class at Sebring in Jake Kaplan's C-type, but in 1956 he retired Jake Kaplan's D-type.

He drove one of Cunningham's D-type Jaguars at Sebring in 1956 with Walt Hansgen, taking 5th overall and fourth in class.

He was due to drive with Briggs Cunningham at Sebring in 1958 in a Jaguar D-type but the car went out early before Russ had a chance to get behind the wheel. He did get to drive with Cunningham the following year in a Lister Jaguar. Along with Briggs, Russ was joined by Stirling Moss and Lake Underwood, finishing 15th overall and sixth in class.


historicracing.com