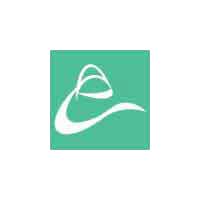 Rossiter started karting in TKM and Rotax Max karts when he was 14. He only competed in 20 karting events over 3 years when he graduated to single-seaters. In 2001, Rossiter tested a Formula Palmer Audi at the racetrack owned by former racing driver Jonathan Palmer, Bedford Autodrome. In the off-season between 2001 and 2002, he tested for Falcon Motorsport and their Formula Renault team in Guadix, Spain. He was offered a race drive for 2002, but had to get the right licence to compete. In early 2002, he did this, taking part in 4 Ford Fiesta and MG F races, to earn his racing licence.

Rossiter made a slow start to his single-seater career, with only a best of 4th place in Formula Renault, but improved for the Winter Series, finishing 4th in the championship. He won the first two rounds of the Winter Series from the pole at Donington Park, and was publicly praised by Niki Lauda, whose son Matthias was also competing.

Rossiter then switched teams for the 2003 season, moving to the Fortec Motorsport team. Rossiter made a vast improvement finishing 3rd overall, behind champion Lewis Hamilton and Alex Lloyd. He only had one race win and pole position, both of which came at Thruxton. He tested Formula 3 cars in the winter at Croft and Pembrey for Manor Motorsport, Alan Docking Racing and Fortec. He also tested a Formula 3000 car at Jerez, testing alongside Nico Rosberg and Nelson Piquet Jr for Arden International.

Rossiter graduated into F3 in 2004 with the same team, Fortec. He finished 3rd in the championship behind Piquet and Adam Carroll, with 3 wins at Silverstone, Knockhill and Brands Hatch. Rossiter also competed in Macau, where he did not finish; and at Zandvoort where he finished 4th, just 9.334 seconds behind winner Alexandre Prémat.

In 2005, Rossiter left Britain behind, and went into the Formula 3 Euroseries with Signature-Plus as team-mate to Loïc Duval and finished 7th in the championship, albeit 121 points behind the dominating champion Lewis Hamilton. He was also added to the roster of Honda Racing F1 team development drivers. For 2006, Rossiter moved up to the World Series by Renault with Pons Racing, finishing joint 13th in the championship with the highlight of his season coming at the Monaco Grand Prix support round where he finished 2nd.

For 2007, Rossiter was initially retained as one of Honda's test drivers, alongside Christian Klien. However, on May 14, 2007, Rossiter was announced as a test driver for Super Aguri.


wikipedia.org