Bob Holbert
25/11/1922 - 12/11/2007
Bob Holbert was one of the first Porsche dealers in the USA and a prominent sports car racing driver in the 1950s and 1960s. He took a class win at Le Mans in 1961 with Maston Gregory and took four SCCA National titles as well as six class wins at Sebring.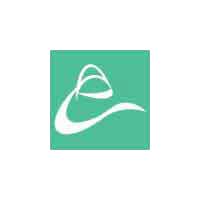 Born in Warrington, Robert McCormick Holbert was a modest, unassuming man who loved cars. His mechanical ability started with two wheels, when, as a boy, he used to fix bicycles. His parents owned a hardware and general store, Holbert's Hardware, in the town. During World War II he was in the US Navy and helped maintain the V12 engines that powered PT boats in the Pacific.

He opened his first garage next to his parents store in Warrington in the late 40s before moving moving to the Holbert's Garage building across the street in 1951 when he started a repair and parts business specialising in sports and import cars.

He started racing in 1953 with an MG but, after becoming one of the first authorised Porsche dealers in America in 1954, he switched to racing a Porsche RS-550 and an RSK.

In 1957 he won the opening race at the Virginia International Raceway and took four SCCA National Championships.

In 1961 he finished fifth overall and first in class at Le Mans driving a works Porsche 718 RS61/4 Spyder with Masten Gregory. Holbert also sold Roger Penske his first race car in 1958.

Holbert later became a works Shelby Cobra driver and won the first United States Road Racing Championship in 1963. He and frequent co-driver Dave McDonald won the GT Class at Sebring in 1964.

McDonald was killed in a crash at Indianapolis several months later and Holbert deciding to retire from racing.

He drove to a record six class victories at Sebring including second overall in 1960.

His son Al Holbert, who helped run the dealership and was the President of Porsche Motorsport North America, also had a brilliant racing career, winning Sebring in 1976 and 1981, the Le Mans 24 Hour race three times, as well as multiple IMSA titles before he was tragically killed in a plane crash in 1988.

His other son, Larry, has been the president and general manager of the family-owned dealership, which now has 93 employees, for the past 25 years.