Louise Bryden-Brown
19/6/1916 - 4/1/1972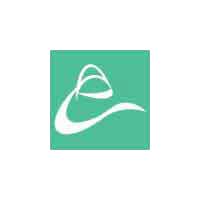 Louise Bryden-Brown came from a wealth family who owned what was then the largest pharmaceutical company in the world. She became interested in racing and ended up running her own Formula 1 team in 1961 and 1962. Sadly drink and drugs were became a problem and she lost interested in racing, partly due to the expence, and faded from the Formula 1 scene.

Louise Bryden-Brown died 50 years ago, she was 56
Born Laura Parke, she was the daughter of Mr and Mrs James H. Parke of Pacific Grove, California, and was one of the heirs to the Parke Davis drug company, once the world's largest pharmaceutical company. She had a priveldged upbringing and lived in a grand mansion with 59 rooms on Ocean View Boulevard in Pacific Grove, overlooking the Pacific. 
In her twenties she married William Cano and they had a daughter together, but they divorced. She became interested in motor racing and in 1953 she made her first appearance at Santa Barbara driving a Porsche. She also raced a number of other cars in the States including a Lancia, Denzel (a Porsche-like roadster), Porsche RS and a 4.9 Litre Ferrari.
She married Anthony Bryden-Brown of London (his parents lived in Sydney, Australia) in Reno, Nevada on February 8th, 1958, becoming Louise Bryden-Brown. She moved to London, where he was based and they settled in a large mansion in Montpelier Square in Knightsbridge. They had one child together but by 1964 they too had divorced.
Aside from her racing, she was a freelance journalist and wrote food articles and book reviews for magazines and newspapers.
She formed her own racing team in 1961 and Tony Maggs drove her pretty Lotus 18 in a couple of World Championship races that year at the British and German Grand Prix finishing 13th and 11th respectably.
Dan Gurney also raced the same car in a handful of Non-Championship events including the the Inter-Continental Formula race, the Lavant Cup, at Goodwood in April that year. Gurney took the lead with an incredible start from the second row. Moss had the Colotti gearbox jump out of gear as the flag fell and was at the back of the pack, but was he soon ripping through the pack. McLaren had managed to pass Gurney, but Moss went past and that was that. The Scarab was another that got an excellent start, but various problems caused it to fade back through the pack to eventually finish next to last. Moss won from McLaren with Hill third. Gurney tried a move on McLaren at the very end, but discovered the limits of adhesion the Dunlops provided were closer than he thought and crashed without any real harm to car or driver.
In 1962 her team, now named Anglo American Racing, even built a Cooper Special of their own, the Aiden-Cooper, which was campaigned in Non-Championship events by Ian Burgess. Based on a Cooper T59 Formula Junior chassis, Aiden-Jones installed a Coventry Climax FPF MkII 4 cylinder motor linked to a Cooper 5 speed gearbox. He mounted twin radiators in pods either side of the engine which enabled him to narrow the nose. Unfortunately the design did not work and the car constantly overheated. After a few races they were abandoned and replaced with a conventionally mounted radiator.
The Cooper was not the most competitive chassis, the car was underpowered and Burgess was not the quickest driver. The team competed in three World Championship events in 1962 and a series of non-championship races and Burgess scored a string of very decent results, including a fourth place at Solitude and fifth at Posillipo, Karlskoga and Roskilde. Burgess was 12th at the British GP and 11th at the German GP, but failed to qualify in Italy.
Eight years later Colin Chapman saw the wisdom of Aiden-Jones side mounted rads and incorporated them in the Lotus 72.
Unfortunately drink and drugs were becoming a problem and she faded from the Formula 1 scene. She continued to live in England until her early death at 55 in Penzance, in Cornwall, in 1972.
historicracing.com