António Barreto
11/10/1931 - 30/5/1957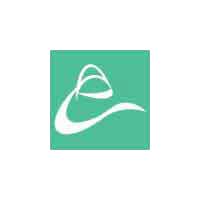 António Joaquim de Borges Barreto, or 'Toquim' to his friends, was born in Évora, Portugal. He was an amateur driver who raced a number of Ferrari sports cars.

He owned a 1953 250MM Spyder Vignale (0326MM) with a staggered seating position which he bought from Fernando Mascarenhas in 1955. He finished second overall in the Rampa da Penha em Guimaraes, a hillclimb, that year and took a class win in a Quilómetro de Arranque, a standing start one km sprint. On the tracks he finished 7th in the Portuguese Grand Prix for sports cars at Boavista in June and in July finished 10th in the Lisbon Grand Prix at Monsanto. Later in the year he failed to start the Circuito Vila do Conde and failed to finish the the 7th Volta a Portugal

In early 1956 he aquired a 750 Monza Spyder Scaglietti (0524M), again from Mascarenhas, and drove it to 4th overall in the Grand Prix do Porto. Mascarenhas had bought the car in 1955 after it's origonal owner Casimiro de Oliveira crashed it in the Grand Prix do Portugal, effectively ending his driving career. Barreto also finished 3rd in the 10 hours di Messina.

He also purchased a Ferrari 500 TRC (0694 MD/TR) and he was competing with this car in the 6 Heures du Forez, a sports car race near St Etienne in 1957, when Piero Carini lost control of his Ferrari 500 TRC in the wet at the Maison Rouge corner, close to Saint Chamond. Carini went through a barrier that divided the dual carriageway that made up part of the circuit, and hit Barreto's Ferrari head on as it approached in the other direction at over 200 kph. Both drivers died instantly. Barreto and his car ended up in a valley some 30 feet below the track.


hr