Shorty Cantlon
0/0/1904 - 30/5/1947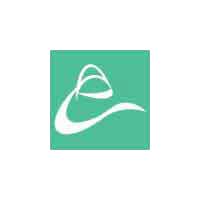 William 'Shorty' Cantlon was an American racing driver. He was killed in the 1947 Indianapolis 500. Shorty Cantlon died 75 years ago, he was 43


William L.'Shorty' Cantlon was born in Paris, Illinois, United States. He mainly raced Midgets throughout his career however he did compete in a number of AAA Championship races.

In the 1930s Shorty was living in Detroit. It was about this time that Shorty became a 'money driver', another term for a professional, and earned a reputation as one of the best drivers around.

In 1930 he finished second in the Indianapolis 500 and took a win at Akron in June. He had two more podium finishes in 1930, crossing the line in 3rd place at Altoona and Syracuse in September.

Another good year followed in 1931, though he retired from the Indy 500 before half distance. He took two wins and a third on the boards of Altoona all on the same day, September 7th, and had a third at Syracuse five days later.

The cost of running in AAA forced Shorty to cut down on his appearances in big cars, preferring to earn prize money on the Midget circuit, and it was in september of 1934 before he took another win in AAA, again on the dirt at Syracuse.

He continued to make regular appearances at Indianapolis and later moved there and worked as a used car dealer.

In 1947 Shorty drove Louis Rassey's front wheel drive Miller with a normally aspirated 272 cubic inch downdraft V-16 Miller engine in it at Indianapolis. He qualified on the second row in fifth spot at 121.462 mph. At the start he stalled but after restarting he made his way back through the field until on the 40th lap he came up behind Bill Holland who was leading. As Shorty went to unlap himself, Holland lost control and spun in front of him and Shorty chose to hit the wall in the South West Turn rather than hit Holland and was killed instantly. Holland recovered from the spin and finished second. Cantlon's car was left against the wall until the end of the 200 lap race.


historicracing.com