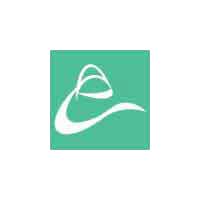 Hamish seems to have been a nickname - elsewhere he is described as J R Weir.

He raced the ex-Kaye Don MG K3 Magnette in 1937 and 1938, mainly in Ireland.

The K3 DGJ556 (021) competed at Bo'ness on May 8th 1937 and September 1st 1937, when he won the 1100cc class. The only other speed events listed is the Howcleugh Speed Trials in both 1937 and 1938. There is no apparent competition history in 1939.

He also raced a short-chassis single-seater version after the war. This last car was built in Watford by Monaco Engineering, presumably using the old car as a basis. With this Weir was very successful in the 1100cc class of British sprints and hillclimbs from 1946 to 1948. The car was also driven in competition in this period by Peter Monkhouse (the 'Mon' of Monaco), Rivers Fletcher, Ian Connell and Basil de Mattos.


Thanks to David McKinney