Baron Johan Ramsay
11/8/1903 - 18/10/1974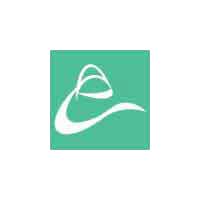 A Finno-Swedish nobleman who raced for fun and though he turned out to be a pretty good racing driver he wasn't prepared to commit the time, money and effort to be a serious driver, thus his racing days were rather short. Baron Johan Ramsay died 48 years ago, he was 71


Born in Tali gård, Helsinge in Finland, Friherre (the Finnish equivalent of Baron) Johan Ronald Ramsay grew up with an interest in farming and agriculture.

He studied agriculture and forestry at University and obtained his Master's degree. He had inherited the family mansion at Tali and spent time developing the estate until sometime in the 1930s when it became a municipal golf club and Finland´s oldest golf club.

An all round sportsman, Johan was a accomplished at tennis and fencing, he was also interest in cars.

He was married Dagmar Nathalia Ruin in 1928 and shortly after they visited the USA. Dagmar had lived there in the early 1920s and had got to know Jane Addams, the American social activist and Henry Ford. On the couple's visit to America, they met up with Henry Ford who gave them an insight into the developing new industry and presented then with a car.

In 1931 he tried his hand a racing and entered the Swedish GP, an ice race, driving a Chrysler Imperial. Given this was his first race he proved to be a pretty racing driver finishing 2nd!

His career was however quite short and after finishing 3rd in the Finnish Grand Prix in 1935 he retired.

He moved to Sweden in the 1960s and became a Swedish citizen and lived in Västerhaninge just south of Stockholm.
historicracing.com