Arthur Gill
17/5/1926 - 6/11/2008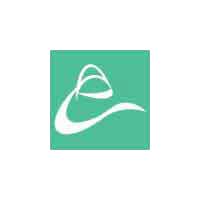 Arthur was a regular in 500cc F3 racing with his Cooper-JAP during 1951, achieving a number of good placings. After turning down a test in the works F2 Cooper-Bristol for 1952, he switched to a Mackson with limited success. Arthur Gill died 14 years ago, he was 82 , He would have been 96.
Arthur Gill grew up near Cobham in Surrey and as a young man frequented the White Hart pub, a regular haunt of many young racing drivers at the time including Eric Thompson, Godfrey Messervey, Robin Richards and Leonard Potter.
In 1950 he was co-driving for Potter on the Alpine Rally in a V12 Lincoln-engined Allard when Potter, temporarily blinded in the dust thrown up by a Jaguar XK120 that he was trying to pass, went off the road at over 70 mph and plunged into a 500ft ravine. Lucky to survive, he woke up a couple of days later in hospital in Tolmezzo to find, to his horror, a priest and nun standing at his bedside.
Deciding it was wiser to be master of his own destiny; he purchased a Cooper-JAP in 1951 and became a regular in 500cc racing, achieving a number of good placings including taking his first win. However his best result of his debut season was a third in the very competitive Grand Premio de Madrid.
A true gentleman driver in every sense, he travelled to races with the family butler, Courtney. At one meeting, fellow newcomer Peter Jopp was parked next to him. Peter was having transmission problems. Courtney was summoned and instructed to "pour Mr. Jopp a Pimms and then fix his clutch." Peter immediately knew he was in the right sport.
After turning down the offer of a test in the works F2 Cooper-Bristol in 1952, he stayed in F3 switching to a Mackson with limited success.
Mid season in 1953 this very talented driver decided to retire, buying a farm near Alton in Hampshire.
He was elected a life member of the BRDC in 1952 and maintained close links with the sport via his role as a BRDC Director for more than 20 years between 1971 and 1992 and socially through his annual shoot where he was regularly joined by the likes of Jack Sears, Graham Hill, Peter Jopp and Derek Bell amongst others.
Later he moved to farm near Abergavenny on the borders of Wales.
hr