Gianfranco Horvat
29/8/1942 - 5/7/2009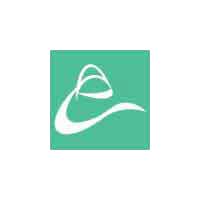 Gianfranco Horvat, who raced under pseudonym "Hoga", was one of the most talented Italian touring-car and sportscar drivers of the late 1960s. Gianfranco Horvat died 13 years ago, he was 67 , He would have been 80.


Gianfranco Aldo Horvat was born in Padua in northern Italy. His father founded the famous Italian toy and games manufacturer, GIG Giocattoli, and Gianfranco managed the business. He started racing in the 1960s under the nom de vollant of Hoga. Racing a privateer Alfa Romeo GTA in the Italian Touring Car Championship, he proved to be very quick.

In 1965 he co-drove an Alfa Romeo GTA with Spartaco Dini in the Rally dei Jolly Hotels-Giro d'Italia, finishing 4th in the touring-car class and competed four times in the Circuito del Mugello, the classic Italian road race held over 61,800 kms of public roads, taking a class win and 7th overall in 1967 driving with Silvio Moser.

That year he took a number of class wins in Italian Touring Car races and an outright win on the Fornaci-Barga hillclimb. At the end of the season he was awarded a gold medal at the Autosprint Casco d'Oro Awards.

In 1969 he raced an ATS 1000SP - Ford. With it he won his class again in the Circuito del Mugello, taking 8th overall with Count Alessandro Federico. He also raced in the 1000 Km of Monza and the Targa Florio, but retired on both occasions.

He sold the family business in the 1990s but recently acquired another company, Edison Toys.

Then for reason currently unknown on July 5th 2009 he shot his wife, Anna Grace Satta, twice in the head before turning the gun on himself and commiting suicide. The bodies were discoved by one of Gianfranco's son after going to the family's holiday apartment in Pietrasanta, as he had not been able to contact his parents. He had to call the local Fire Brigade to force the door open.