Franco Mazzotti

21/12/1904 - 14/11/1942
Record updated 05-Jan-11
Il Conte Franco Mazzotti Biancinelli Faglia, one of the founders of the Mille Miglia, shot down and killed in 1942.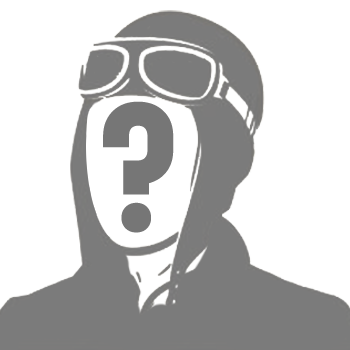 b
Born in Chiari, the son of Lodovico and the Contessa Lucrezia Faglia, he had been a motor racing enthusiast since childhood. He was also a fan of soccer, power boats and aeroplanes. He is best remembered as one of the founders of the Mille Miglia in 1927. Brescia had lost the role of hosting Italian Grand Prix in 1922 when the Automobile Club of Milan built the Autodromo Nazionale Monza. Franco, along with his friend Count Aymo Maggi and Renzo Castagneto decided that they needed a race to rival Le Mans. They managed to persuade the fascist government to allow a road race for sports cars over a 1000-mile course of closed public roads from Brescia to Rome and back again to be organised. Thus the first Mille Miglia took place in 1927, with Maggi finishing 6th driving an Isotta Fraschini 8A SS with Alfieri Maserati.
Franco himself participated in the second running in 1928, finishing second in an OM 665 sharing the driving with Archimede Rosa. He also competed in 1930 finishing 8th with Aymo Maggi.
He became President of the Royal Automobile Club of Italy and was also President of the AC Brescia football team for the 1926/27 season and again for the 1930/31 season.
However his main passion was now flying. He flew a Breda Cirrus Monoplane in the International Light Plane Tour in 1929 and also travelled to America that year as an official speaker for the Italian Air Force Delegation led by Italo Balbo.
In 1930 he flew from Cape Town to Rome with Carlo Francesco Lombardi and in 1934 circumnavigated Africa covering 30,000 Km in 40 stages. In 1934 he made a solo flight in an Aereo Postale S71 from Italy to Brazil (only the third man in history to make the trip).
In 1938 he took part in the Raduno Sahariano an aerial reliability trial in Libia organised by Balbo. Mazzotti, flying a De Havilland Dragonfly along with his friends Giulio Binda and Roberto Foligno, went down between Brak and Cufra. Balbo not only organised the search but, on the third day, he was the one who found them.
In 1942, he enlisted in the Italian Air Force and was killed when his Savoia-Marchetti SM75 was shot down on November 14 by a British Fighter over the Strait of Sicily shortly after taking off from Tunis.

As an aside Balbo was killed in 1940 when his Savoia-Marchetti SM79 was shot down in a friendly fire incident. Apparently the cruiser San Giorgio started firing as he attempted to land at Tobruk just following an British bombing raid. The shore batteries then also opened fire. Conspiracy theorists believe it was an assassination on Mussolini's orders though there is no evidence to prove this.

historicracing.com

<