Benedicto Lopes
11/11/1904 - 8/8/1989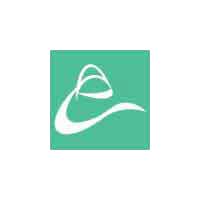 Benedicto Moreira Lopes was born in 1904 in the Rua José de Alencar, Campinas, São Paulo, Brazil. His father, who was a conductor (of the orchestral variety), was either a caboclo (a person of mixed Brazilian Indian and European ancestry) or a mulato (a person of a mixed Afro-Brazilian and European ancestry). His son certainly felt he was the former but whichever it was Benedicto became the first Brazilian to race in Europe when he was invited to race in Portugal in 1937.
Nicknamed the 'Campineiro Voador'(the Flying Campineiro) he was a well respected mechanic who had built a solid reputation in his home town. In 1932, after the Constitutionalist Revolution (Paulista War) he also started buying up old and damaged jeeps and rebuilding them to resell. He had no ambition to race but one of his customers, Dante de Bartolomeu, an Italian who owned a Alfa Romeo 6C 1500, suggested that he should give it a try. Dante also owned an aging Bugatti T37A, and it was this car that Benedicto entered the 1934 IX Grande Prêmio da Cidade de Rio de Janeiro. Unfortunately the car retired with mechanical problems. It was enough to get him interested and he set about building a Ford Special for 1935.
He raced the new car partnered by Tavares de Moraes at the beginning of June 1935 Grande Prêmio da Cidade de Rio de Janeiro and was leading with just three laps remaining. But then on the Avenida Niemeyer he was taken out by Felipe Rueda while lapping him and his race was over. Was it deliberate? The winner was Riccardo Carú who was apparently a good friend of Rueda. Conspiracy theories are nothing new in Grand prix racing. The Avenida Niemeyer was also the scene of a fatal accident when Irineu Corréa crashed on the first lap. He races again at the end of June in the Circuito do Chapadão at Campinas but retired on lap 26 of 44.
Still racing the Ford in 1936, on March 29th he finished second in the Prêmio Terma at Poços de Caldas. He didn't race in Rio that year (the race won by Hellé Nice) as he was one of a number of local drivers who were not given and entry due to the number of foreign stars competing. However in July he competed in the first Grande Prêmio Cidade de São Paulo. This race is best remembered as race in which Hellé Nice was running in second place behind the Brazilian champion Manuel de Teffé when a freak accident occurred that resulted in her nearly being killed. Reports on the matter vary, but a bale of straw was tossed onto the track by hooligans and Hellé Nice slammed into it at more than 100mph causing her to lose control. Her Alfa Romeo somersaulted through the air and crashed into the grandstand, killing four race fans and injuring more than thirty others. Hellé Nice was thrown from the car and landed on a soldier who absorbed the full impact of her body, saving her life. The force of the impact killed the soldier and because she lay unconscious, she too was thought to be dead. However, taken to hospital, she awoke from a coma three days later and after two months convalescing was discharged from the hospital. Although Hellé Nice never spoke about it publicly, the Brazilian race accident had a profound impact and the memory of the events haunted her for the rest of her life.
Benedicto purchased the wrecked blue Alfa from her and with parts which she sent to him from Europe, he rebuilt the car.
In 1937 he moved his family to the Rio de Janeiro, living comfortably in Ipanema. His business had grown and he now had two successful workshops. On the racing side, in June he finished 5th in the Grande Prêmio Cidade do Rio de Janeiro driving the Alfa Romeo 'Monza' 8C 2300 (2311213) and won a race between Rio and Petropolis. He also received an invitation from the Automobile Club of Portugal to race the Alfa in the Circuito International Do Vila Real where he finished a creditable 3rd and at the Circuito International Do Estoril where he finished second to Manoel de Oliveira.
Back in Brazil in September he won the Grande Prêmio de São Paulo at the Jardim América and took an easy win in the III Circuito do Chapadão at Campinashe, though the race was marred by the death of Fernando de Moraes Sarmento when his car rolled.
In June 1938 he crashed in heavy rain on lap 3 of the Grande Prêmio Cidade do Rio de Janeiro and on October 9th he raced in the romantically named Grand Prix Comércio e Indústria (the Trade and Industry Grand Prix) on the Pacaembu Circuit. It was the first time races had been held there since the 1936 race when Hellé Nice crashed so tragically. Benedicto qualified in second but retired after just 500 Meters.
With war raging in Europe, he only raced twice over the next two years, finishing 2nd in the Circuito da Gávea in 1939 and 4th in the rain delayed Grande Prêmio São Paulo in 1940, the inaugural race at Interlagos. He then sold the Alfa to Oldemar Ramos and acquired a Maserati 4CL which he raced in the Grande Prêmio Cidade do Rio de Janeiro in September 1941 (DNF). With that racing ceased in Brazil until in 1946 one hostilities had ended.
He brought the 4CL out of retirement and finished 3rd in the Circuito da Quinta da Boa Vista in July and the following year, he raced at Interlagos and won Circuito da Quinta da Boa Vista in Rio de Janeiro.
1948 was one of his best years finishing 3rd at Interlagos in March and again in April. Later in the month he came 2nd in the Grande Prêmio Cidade do Rio de Janeiro and then took the win in the Circuito Cidade de Petrópolis in July. He was back at Interlagos in September for the 1º Prêmio Crônica Esportiva and once again crossed the line in 3rd.
By now Benedicto was 45 years old and suffering from ulcers however he continued racing. He made two appearances in 1952, finishing 6th in the Grande Prêmio Cidade de São Paulo and retiring in the Grande Prêmio Cidade do Rio de Janeiro and, after not racing in 1953, he finished his career on a high by winning on the street circuit of Maracanã in Rio de Janeiro.
In his honour in 1956 Interlagos held the Prêmio Benedicto Lopes which was won by Celso Lara Barberis. He returned to Campinas where, due to his medical bills, he lived a far more modest lifestyle. Though he did manage to buy a Studebaker garage and an authorised DKW dealership.
On November 30, 1987 a bill was passed in Congress granting him a lifelong annuity of 10 times the minimum wage for his contribution to Brazilian motorsport.
Benedicto Moreira Lopes died in 1989
historicracing.com