FOLLOW US ON FACEBOOK
FOLLOW HSTRCRCNG IN INSTAGRAM
MEMORIAL PLANS FOR 'FORGOTTEN' BRITISH MOTOR RACING GREAT - PETER COLLINS
A campaign has been launched to raise funds to create a permanent memorial to British Formula 1 driver, Peter Collins.
Peter, along with Stirling Moss, Mike Hawthorn and many others, was at the vanguard of British motor racing in what many still consider to be its greatest period in the 1950s, driving for HWM, Aston Martin, BRM, and Scuderia Ferrari amongst others, yet he remains one of the few without a permanent memorial.
Mark Andrews, managing director of European Driving Tours, is hoping to change this as he leads a campaign to fund, produce and erect a memorial.
A life-size bronze bust of Collins will be created by sculptor Stephen Charnock of Bronzecast, and will be located at Shelsley Walsh, Peter's 'home' circuit. In addition, the clay model of the bust is to be sited at the Wolfgang von Trips exhibition at the Nürburgring in Germany, where Collins sadly lost his life.
But before any of that can happen Mark needs to raise £15,000 to fund the project.
Mark explains why he decided to embark on the project, "Having visited Peter's family home near Kidderminster, his grave at Stone, and other sites associated with him in the area, I was struck by the lack of a permanent memorial in the image of the great man himself. Having been involved in the creation of three memorials to Dambuster crews in Germany, I decided that I should do something to remedy this situation."
"When we enjoy watching the drama of F1 today, we need to remember the pioneers who risked their lives and built the sport into the competitive spectacle that we love. I hope that fans of the sport will be happy to contribute even as little as the cost of a pint of beer or a cup of coffee towards this memorial of Peter's life and passion."
Mark added that he wanted those who donate to the fund to have the opportunity to receive something in return. He has enlisted the help Jo Klausmann, a noted German motorsports artist, who has donated a painting of Peter to the campaign. Mark added, "The original painting of Peter will be given to the highest donation to the fund or to the first donation of £1200 or more. We'll also print 100 limited edition copies of the painting and these, along with invitations to the unveilings of the memorial in the UK and Germany, will be given to the first 100 donations of £100 or more."
Peter Collins, who was born in Mustow Green near Kidderminster in 1931, could have been Britain's first Formula 1 world champion in 1956 but, in the days when drivers could change cars during a race, Peter stopped in the last race of the season and gave his car to Fangio, when the Argentinian's car suffered mechanical problems. This gesture prevented Peter from winning the world title and allowed Fangio to claim his fourth title. Peter later explained the reason for his action saying; "I am only 25 years old and have plenty of time to win the championship on my own."
Sadly, he died less than two years later following a fatal crash during the 1958 German Grand Prix at the Nürburgring, without fulfilling his dream and leaving his great friend Mike Hawthorn to become Britain's first world champion in 1958.
Those wishing to contribute to the fund can do so by clicking here.
or by mailing Mark directly at: mandrews8@sky.com
---
A list of the drivers born on this day. Note this is not a compete list, if you know of any driver who should be added, please contact us by clicking here. Thank you.
---
LOST THIS YEAR

Ken McAlpine
21/9/1920 - 8/4/2023

Craig Breedlove
23/3/1937 - 4/4/2023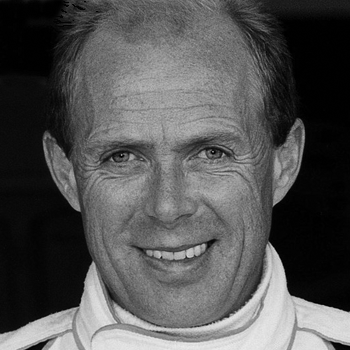 Slim Borgudd
25/11/1946 - 23/2/2023

Jean-Pierre Jabouille
1/10/1942 - 2/2/2023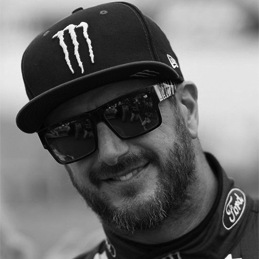 Ken Block
21/11/1967 - 2/1/2023
BLOG ARCHIVE
2023
2022
2021
Teams in the 60's were trying to save weight and make the car as light as possible, inc. putting as much fuel in the car at the start of the race so that it lasted JUST to the end. This generally worked but a few times ran out of fuel with a few laps to go. So unbeknownst to Colin Chapman, the mechanics when fuelling the car would add an extra gallon, just to make sure it was enough, hence the 'mechanic's gallon'!
A firm believer that mechanics have most of the best stories, Gary Critcher set about recording a series of interviews with leading mechanics from the world of motorsport and podcasts them under this banner. We are pleased to make them available to you by clicking the links below.
For his
YouTube
channel,
click here
For his
Apple Podcast
channel,
click here
---
<