FOLLOW US ON FACEBOOK
FOLLOW HSTRCRCNG IN INSTAGRAM
Teams in the 60's were trying to save weight and make the car as light as possible, inc. putting as much fuel in the car at the start of the race so that it lasted JUST to the end. This generally worked but a few times ran out of fuel with a few laps to go. So unbeknownst to Colin Chapman, the mechanics when fuelling the car would add an extra gallon, just to make sure it was enough, hence the 'mechanic's gallon'!
A firm believer that mechanics have most of the best stories, Gary Critcher set about recording a series of interviews with leading mechanics from the world of motorsport and podcasts them under this banner. We are pleased to make them available to you by clicking the links below.
For his
YouTube
channel,
click here
For his
Apple Podcast
channel,
click here
---
A list of the drivers born on this day. Note this is not a compete list, if you know of any driver who should be added, please contact us by clicking here. Thank you.
---
Events on this day
Interesting and notable events from the history of motor sport.
1897
The first speed hillclimb in motor racing history.
Read More
1905
A G MacDonald was reported to be the 1st person to exceed 100 mph (161 kph) in a car at Daytona Beach, Florida. It was in fact Louis Rigolly in a Gobron Brillie at Ostend six months earlier on July 21st 1906. He achieved a speed of 103.56 mph.
1907
The Parisian newspaper "Le Matin" anouncess Peking to Paris.
Read More
1955
100-mile South Pacific Championship Race (Australia) won by Peter Whitehead in a 3-litre ex-GP Ferrari.
Read More
1960
Buenos Aires 1000 Kilometers won by Phil Hill and Cliff Allison in Ferrari 250 Testa Rossa
Read More
1970
Timaru Gold Star race won by Graham McRae in a Begg F5000.
1970
March 701, March's first F1 car, was unveiled.
1970
CSI officially homologated the Ferrari 512S
Read More
1970
Daytona 24 Hour race won by Rodríguez Kinnunen in a Porsche 917.
Read More
1974
LOST THIS YEAR

Jean-Pierre Jabouille
1/10/1942 - 2/2/2023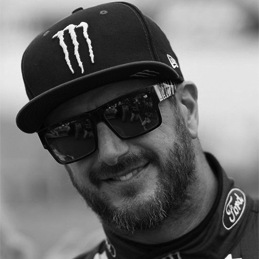 Ken Block
21/11/1967 - 2/1/2023
BLOG ARCHIVE
2023
2022
2021
<